Chesterfield chairs are a traditional piece of furniture originally from the United Kingdom. The term refers to chairs that are highly padded and have button tufting at the back and exquisitely rolled armrests. There is a pattern made from buttons of the same material which looks unique and sophisticated. These chairs are formal and conservative.  The pretty chairs chesterfield is very comfortable and is best for relaxing in, after a hard day's work.
The design of the pretty chairs chesterfield originates from the club chairs. These club chairs used to be present in the famous and chic men's clubs of London in the nineteenth century.  Men would sit in these comfortable chairs while smoking or drinking and relax themselves.  Now the chesterfield chairs have become so famous that they have become the traditional mark of the United Kingdom.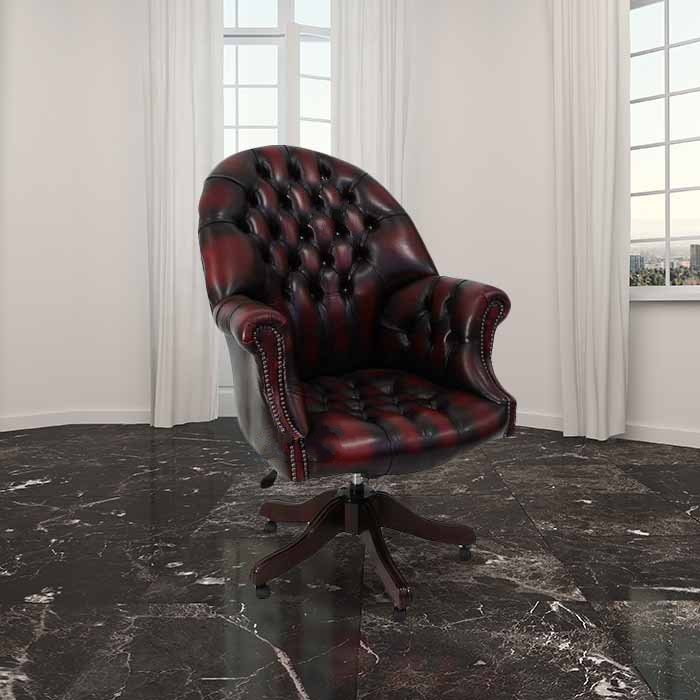 The pretty chairs chesterfield  are unmatched in quality and strength. Every material used to make these chairs, from the foam to the leather, is of the best class. They are usually sold as a set with a chesterfield sofa. They provide extreme comfort due to their body friendly designs and heavy padding.  They have more padding than the usual Victorian chairs, which makes them an ideal place to sit and relax in.
Chesterfield chairs are available in different styles. Some of the styles are Army or Navy style,  Athenaeum, Reform, Soho, Cockburn, Hurlingham, and Lansdowne style. You can choose the one that fits with your décor and style.
The Chesterfield chairs add elegance and class to every room they are placed in. They are perfect for a sitting room, to read and relax in. They look fabulous in the quiet rooms of the libraries. They make offices chic and elegant. These are a classic example of sophisticated English furniture, a must have for every home!