Chesterfield chairs have a distinctive special look of class and elegance. Children's Chesterfield has a distinct look of elegance and class yet it has simplicity and cheerful coloring that is required for children. As this has become an important item of the house hold, children often like to have a chair or a 2 seat sofa smaller in size and mostly in some bright color for themselves.
If the whole house has a chesterfield touch then the children's Chesterfield can also be utilized for the fun of it or just to keep it in tune with the whole house. Small sofas and even baby beds are made in the design of chesterfield sofas.
One of the most basic identification of chesterfield furniture is that it is made of leather with deep joined buttons in between. This design can be added into any mode of furniture which would align it with the sofa and the club chairs that a person might have in their house. As it has been part of the English culture many a cartoon and children dramas have that chair or sofa as a piece of furniture present  e.g. Bob the builder has a bright red chesterfield sofa which appears in almost every episode. Mini designs of that two seating chair or sofa are available. Although mostly available as miniatures of their larger counterparts, the chesterfield for children still has its appeal among other children.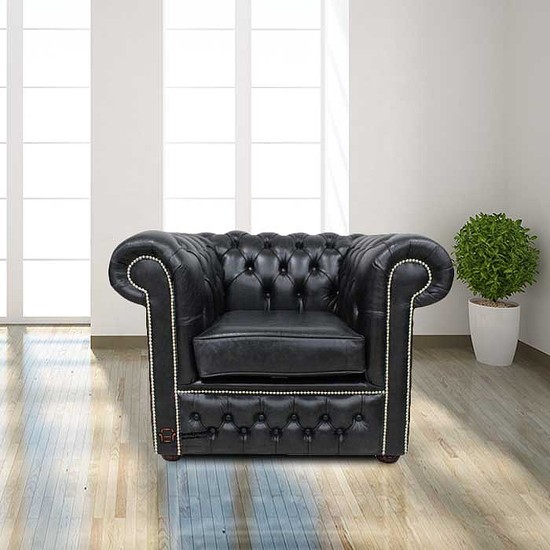 Club chairs first came into prominence in the 1800s when they were made especially for men and they were designed to set in a man's frame, as the people of the upper class were a little larger in frame than those of the lower class. Very elegant and yet masculine it was a very strong attempt at making a men only furniture. With time the difference began to go away and now the chair , although used by a lot of people with a lot of different social status, yet it is still well liked only by males. Still called a club chair because its name was given and has been in use ever since.