You can give fresh and attractive look to your living room by providing the best upholstery service to your old furniture items like sofa, chairs, beds, sofa beds, sectionals, etc. So if you have any older or outdated sofa with a strong frame and good condition then you can give it a complete new facelift after recover it with a new and stylish fabric. For this, you can get help of any experienced online furniture firm or store. There are a number of professional online furniture companies and stores which are quite able to provide you sofa upholstery services along with their various inimitable services.
Moreover, if you are not comfortable with your old furniture items and they are not perfect enough according to your taste then these online firms and showrooms can also change the shape, style or legs of your sofa along with their best sofa upholstery service at their most up-to-date upholstery work-shops. They provide you their re-upholstery service with new fabrics and foam where required. You can get benefit from their exclusive services and can make your rooms some thing more stunning and trendy.
Furthermore, if you really think that your sofa needs upholstery service then you can contact them. You can call them to your home without any hassle because their call service is also free for their every client. Their expert can have a look of your existing furniture items that you want to be upholstered.  They bring full range samples of different fabrics or leather along with extensive color range and then it's up to you that which color and sample you prefer for your sofa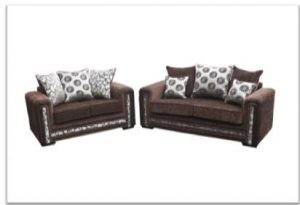 In addition, there is no doubt that you must give second chance to your quality furniture. So call their certified experts who can bring life back to your sofa. Their highly talented technicians use state of the art equipment and carefully repair or re-upholster your sofas. So give your furniture a new meaning and enjoy their amazing looks.