When you wish to buy a nice leather sofa for your living room or office there can be many options. Out of which leather can be a very reasonable pick. They are durable, stylish and comfortable. But it needs a lot of research as it is a valuable piece that will stay with you for quite a long period of time. These sofas are in a high demand and the styles are endless so you have to do some comparative study first.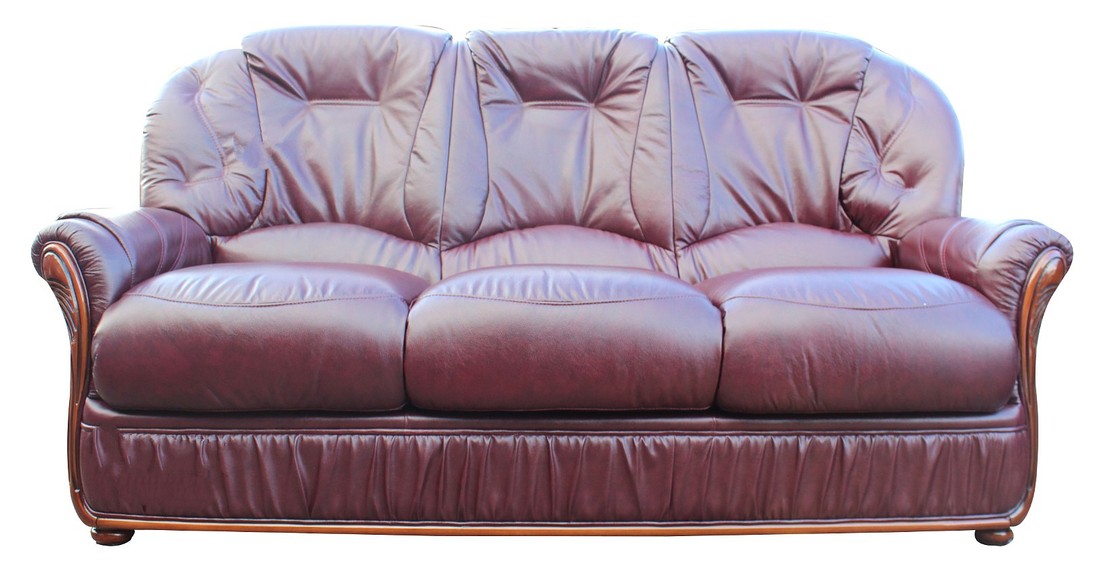 With the advancement in technology leather sofa has been allowed to make endless varieties with added comfort and durability. Being a natural material it contains free flow of air making it very comfy. If you want a reasonable quality sofa then go for the one which has top grain leather for the outer surface and split leather for the inner surface. But this may prove to be a comparatively weaker piece. If you can afford a top quality go for the full top grain leather sofa. They have a soft, uniform and smooth feel and are far superior in durability and comfort. Mostly these sofas are preferred by people with good taste and knowledge.
If you want to buy a specific colored leather sofa then go for the pigmented leather one. These sofas are stain and scratch resistant. They are also easy to be maintained and do not fade very quickly. But they are somewhat on the pricy side. The furniture quality depends mostly on the grains of the leather in it. The natural grains make the sofa more and more comfortable and soft. One of the best types is the pure aniline one. They are soaked in a dye making top quality leather for sofas and sofa cum beds.
You can also research online to get a look at the wide variety and select the right one for you after comparing the prices.