Sofa beds the ultimate choice of the wise people.
 Sofa beds or otherwise known as convertible sofas, are ideal furniture for middle income group of people who would like to save space and maximize the available space. It serves the dual purpose of a sofa seater during daytime as well as a sleeping bed during night. Thus, instead of buying two pieces of furniture, one sofa bed would suffice and saves a lot of money too.
There is a convertible pull over portion at the back that can be placed on the floor and make it a bed. Some of the varieties have a storage space below so that some of the beddings can be placed under them, without being noticed, while it functions as a sofa. Therefore, while purchasing a sofa bed, the material is crucial and the first choice is the leather.
Leather is a natural material and is breathable. It is good for all seasons and is easier to maintain. Cleaning can be done in a few minutes and is not an elaborate process.  The advantages of this type of furniture are many. Primarily, these are easy to move around and can be placed in different rooms to change the décor ultimately. They can also be deflated and stored so that you get more space and storage facility. When not in use, they can be tucked away elsewhere.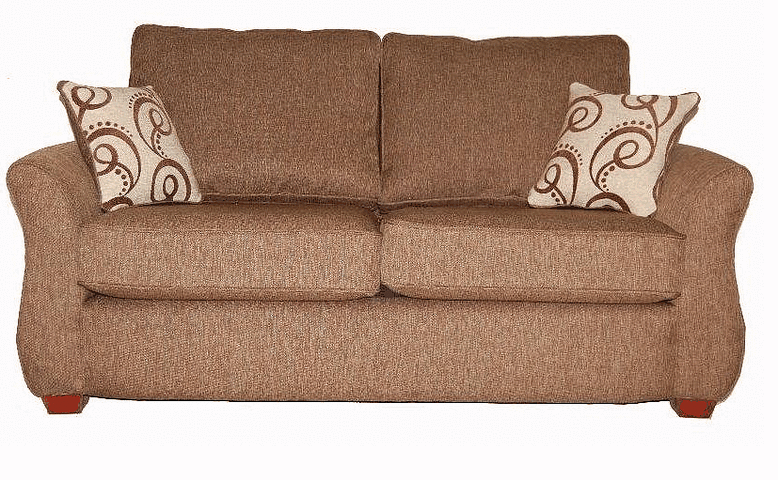 Convertibles are strong and sturdy and can withstand the normal wear and tear.  The colors and models are innumerable and the size must be proportionate to the size of the room. These convertible sofa beds are available in various forms like modern loveseat beds, and modern arm chair beds made from leather or fabric. They can be covered with removable covers so that they can be removed and washed off easily. Sofa beds are a convenient alternative to those who want to save money and space- simultaneously.