Wing chairs, of course, cannot actually fly. They can, however, be an extremely good place to launch a flight of fancy. I cannot imagine a better chair for curling up in with a good book. I have a beautiful wing chair done in a fine, gray, tweed-like fabric that sits by a bay window in my upstairs study. I like nothing better than to curl up in it with a cup of hot tea and my favorite novelist's latest bestseller and read an afternoon away.
Oh, I suppose you could read a book in any sort of chair. To my notion, however, the wings of the chair seem to allow you a place to settle back and be shielded from all that is ordinary around you and thus, free your mind to more fully enter into the pleasure of the story you are reading. There, wrapped up in the story and the chair, your fancy can roam quite freely.
I suppose I get this habit from my grandmother, from whom I also received the chair. When she owned it, it was blue and white chintz and sat in her living room just behind the piano but also beside a long, sunny window. That sunlight faded the chintz and so, when I got it, I had it covered in a fabric that reminded me of her and her good, sturdy tweed suit that always seemed to turn up at family functions.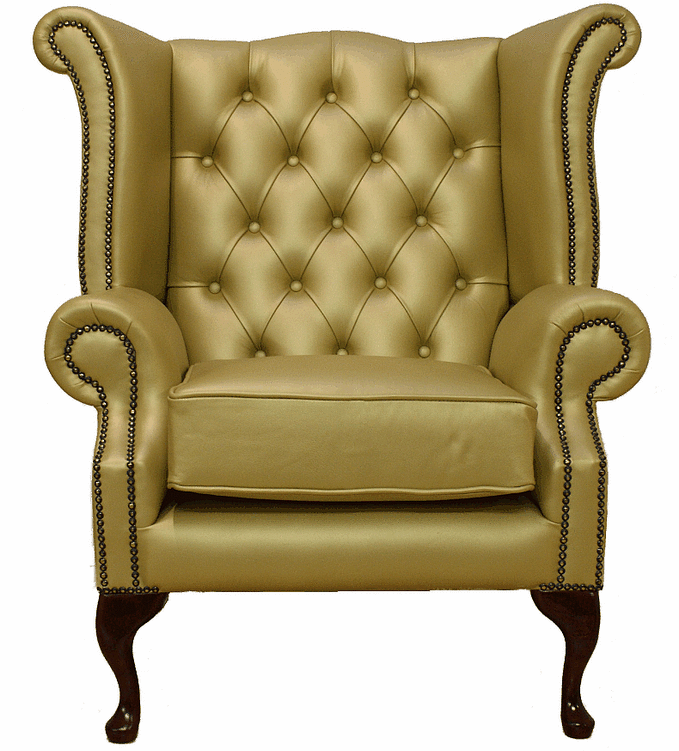 Wing chairs are excellent pieces of furniture that, like a classic novel, will never truly go out of style and fit in nicely with either antiques or modern art. They are good, of course, for a great deal more than reading books. They come in a variety of styles and I highly recommend them if you're looking for a great chair from which to take your next flight of fancy.