Does this statement sound like you? "You know, I really love wing chairs, but they are so old-fashioned and out of date. I am afraid they'd just ruin my look." If it does, then you have lots of company. While the wing chair has been making statements in both class and style for centuries, they haven't exactly managed to make the jump from classic to cool, at least not until now.
Today you can find wing chairs with an attitude. They are no longer restricted to just sitting in front of the fireplace and growing old. Now you can get recliner wing chairs for taking naps or putting up your feet. They make a swivel winged desk chair so you can rule from a position of comfort and style. Best of all, they have also stopped covering every single wing chair made in the limited fabric vocabulary of leather, chintz or brocade. Nowadays you can get a zebra-striped or a lemon-yellow vinyl wing chair. Why not have yours covered in a fabric that is rampant with peacock feathers? How cool would that look on a "wing" chair?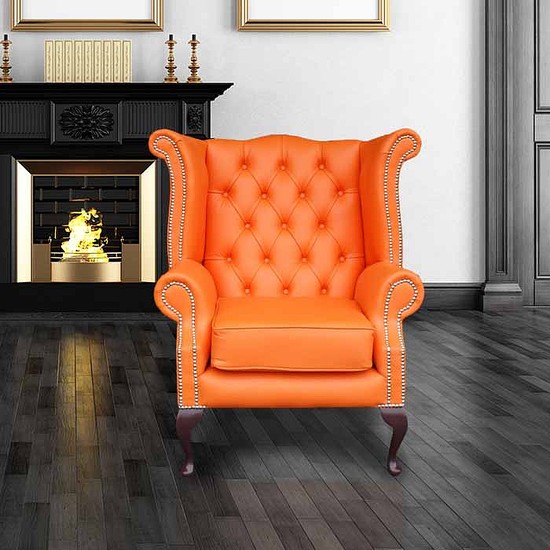 The point is that you don't have to discount using a wing chair in an updated, contemporary room. There are plenty of ways to not only make it fit in, but in some instances it can set the pace. If you haven't looked at the latest offerings in these classic chairs, then you need go no further than your favorite on-line furnishing web site. Almost every one has a selection of the good old-fashioned varieties and their newer and more up-to-date cousins. As for me, I keep wondering when someone will invent the stereo wing chair, with speakers in each wing. Hey, in this age of technological marvels, why can't a classic chair rock?