Bring the Outdoors In With These Simple Summer Tips
You'd be forgiven for thinking it was autumn with the torrential downpours the UK has seen recently, but there may be some sunlight upon the horizon as Great Britain is about to see a late summer heat wave.
So, get your barbecue and gazebo back out, stock up on sun cream and pull your summer clothes back out from the attic – all is not lost!
Here are some other ways you can bring the outdoors in with these super simple, summer interiors tips.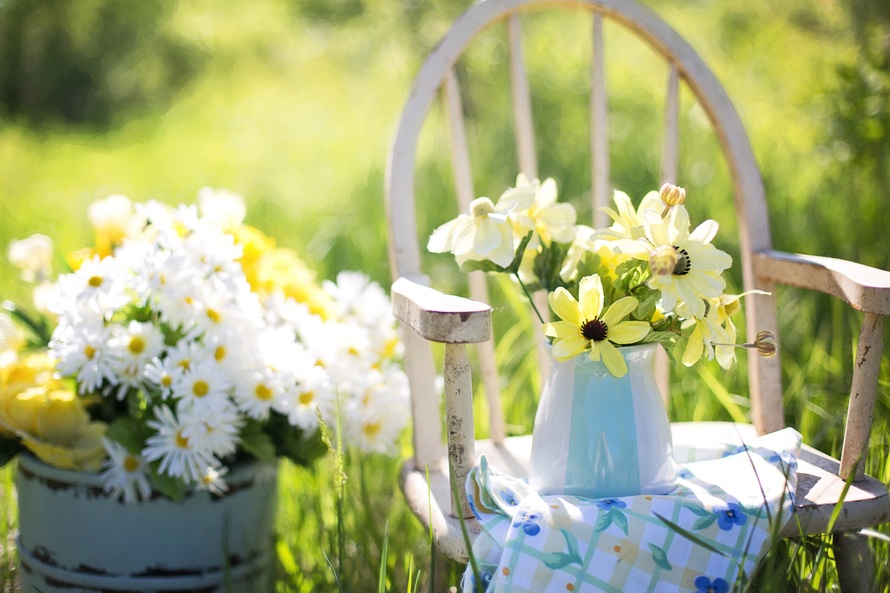 Lighten Up
With the warm weather about to hit, get the bucket and sponge out and give your windows a thorough clean. Windows are great for bringing in natural light and the dust and debris from the outside can sometimes hinder this so be sure to give all your windows and patio doors a good scrub and they'll be gleaming in no time.
As well as this, swap your curtains for some sheer net curtains or some airy, billowing fabric. Heavy drapes are ideal for keeping the warmth in during winter but by utilising sheer materials, you'll encourage the rays of the sun to penetrate your home making it feel larger and more open – perfect for hot, summer days.
Consider a Different Colour Scheme
Making the most of the final bit of sun – and to keep the summery feeling prolonged in your home – consider a different colour scheme. By introducing summer shades, it can encourage us to feel happier for longer. Greens give the impression of grass and earth whilst hues of blue will remind us of a summer sky. Yellows can give a sense of freshness whilst whites will provide a sanitary, clean feeling.
Use these colours in anything from walls and wallpaper to soft furnishings or for a less dramatic makeover invest in accents or accessories to introduce flourishes into the room.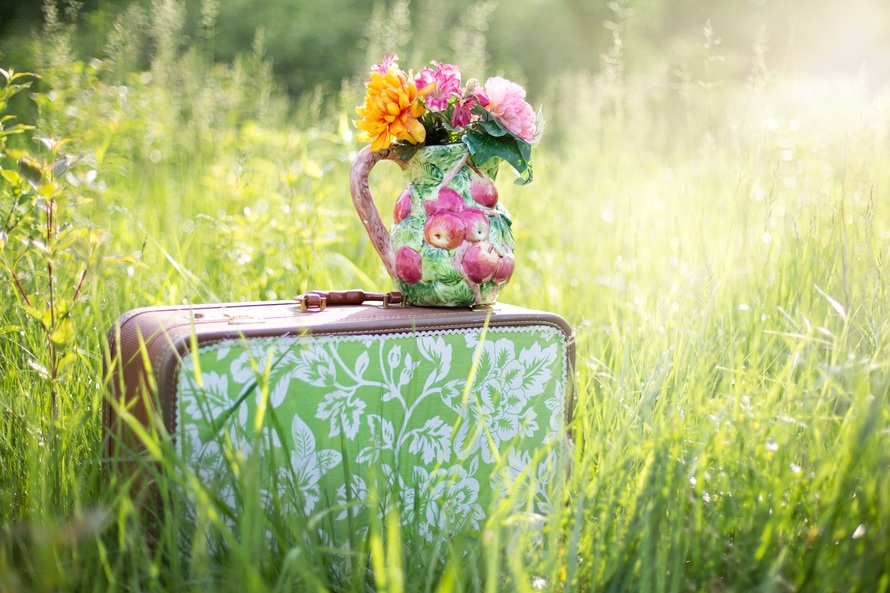 Introduce Natural Materials
An ideal way of bringing the outdoors in is by using traditional, natural materials and textures such as that what you'd find in outdoor furniture. By bringing in wicker and rattan – whether in baskets, ornamentals or even lampshades it will bring a sense of relaxation and a relaxed Ibiza holiday vibe to your living space.
Burning incense is also perfect for introducing a natural feel to any home. Incense or plug-ins with extracts of cedar wood or sandalwood will provide an earthy, familiar scent that is sure to remind you of a cool, summer evening.
For a final tip, open up as many windows and doors as you can and ensure you accessorise the borders between the outdoors and indoors with pretty flowers, vases, a bench or table and chairs to really blur the boundary between outside and in.
How do you bring the outdoors in? We'd love to hear from you so get in touch via Twitter or Facebook!