Description
The Chesterfield Classic Sofa. The Chesterfield Leather Sofa with it's unique Low Back Style, Deep Buttoned Arms and Back complemented with a Buttoned Front Border. The Scroll Fronted arms on the Chesterfield Leather Sofa are attractively embellished with lines of individual stud nails. An undoubted winner in any room from the cottage to the boardroom. A classic of its kind ;Traditional Vintage British Style.
Your Payment Options
Paying by Debit Or Credit Card Or Paypal
Pay For Your Order In Full Upfront
OR
Pay a 50% Deposit At Checkout And Pay The Balance Before Or On Delivery

We are dedicated to Helping our Customers feel free to contact us:
Phone – 01254 268590
Email – info@­de­sig­ner­sof­as4u.­co.­uk
LiveHelp – Click Here, alternatively click the icon in the Top-Right of your screen to speak to an Advisor
Please click here for an insight into the history of our Chesterfield Settees
Some Assembly may be Required
Dimensions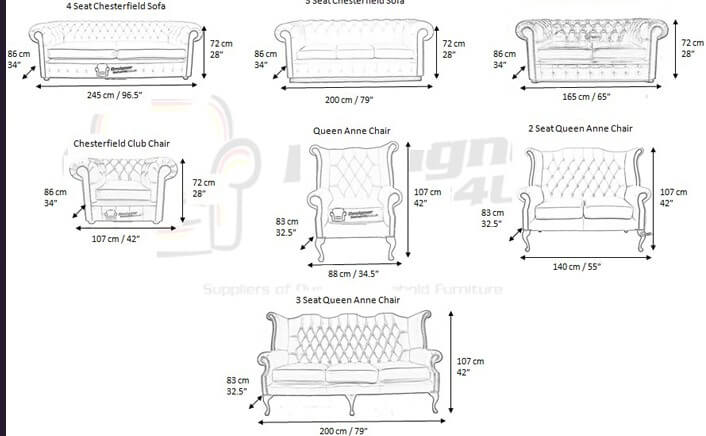 'Please Note: All Dimensions quoted are approximates only'
Reviews
There are no reviews yet.
Add review
More products from 3 Seat Chesterfield Sofa
Showing 1–12 of 529 items