Chesterfield Sofas in Ireland and Northern Ireland Shipping Info
Designer Sofas 4U manufacture and sell the largest collection of Chesterfield furniture and Sofas in the UK, Ireland and Northern Ireland, alongside other high quality furniture for the modern or contemporary home. Please find the delivery and shipping info as below: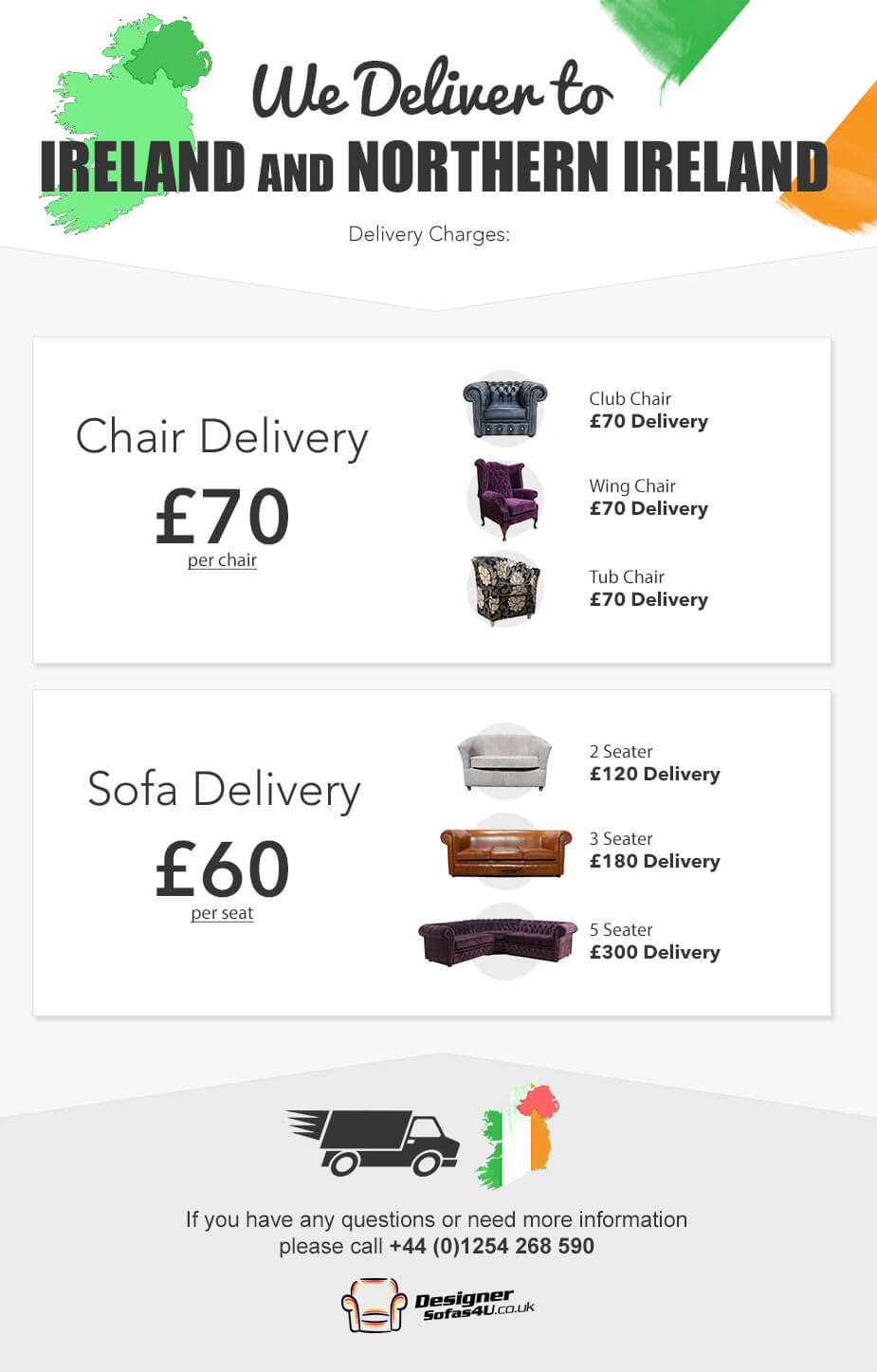 We deliver to Ireland and Northern Ireland, Please allow 6 to 12 weeks apprx. for manufacturing and delivery. Some items are ready to dispatch from stock items, please speak to us via online live chat or call us.
Once upon order placed we contact all our customers to confirm the details and delivery dates.
Each piece of Chesterfield furniture is handmade in the UK to order by skilled craftsmen, who utilize traditional techniques to produce the highest quality furniture possible.
Delivery charges for chairs is £70 per chair.
Delivery charges for sofas is £60 per seat that means 2 seater sofa delivery price is £120, 3 seater sofa delivery price is £180 and 5 seater sofa delivery price is £300.
Chaise Lounge delivery price is £140. For other items delivery charges differ. Please contact us to confirm the delivery charges.
For more info please give us a call on +44 1254 268590! The sale line is open from 09:00 and 17:00, Monday to Friday. You can also send an email to info@designersofas4u.co.uk with your contact details and we'll call you back.