Designer Sofas 4 U Christmas Opening Times
Thank you for visiting our website. Our offices will be closed over the Festive Period from 25th December 2015 and we will reopen on 4th January 2016. All enquiries will be responded to in the New Year – we apologize for any inconvenience caused.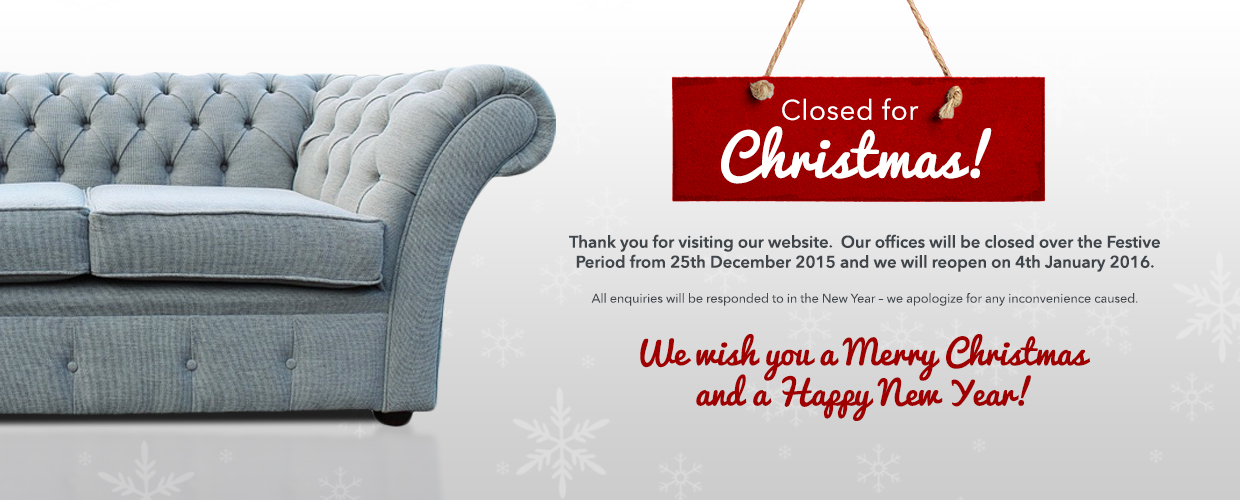 We wish you a Merry Christmas and a Happy New Year!