Designer Sofas: Christmas Colours
It's beginning to look a lot like Christmas! Shops, homes and city streets are aglow with festive colour and it's a big inspiration to our aesthetically-minded design team. To help you get in the mood, this article will showcase two of our very favourite sofas created using classic Christmas colours: red, green and white.
Created in the classic Chesterfield style with a low back, deep buttoned arms and a double-buttoned front border, this stunning sofa is rendered in an unmissable rich red coloration. Scroll-fronted arms add a stylish twist, with rows of individual stud nails standing out as attractive embellishments. Dramatic and imposing, this investment piece is visually enhanced with the addition of glittering crystal diamantés.

A modern take on the unmistakable Chesterfield, this delightful piece is upholstered using crushed velvet, the softness of which is a tactile delight. All of the standard Chesterfield features are there but, teamed with the velvet, the traditional elegance of the form is reenergised and taken to a whole new level of style.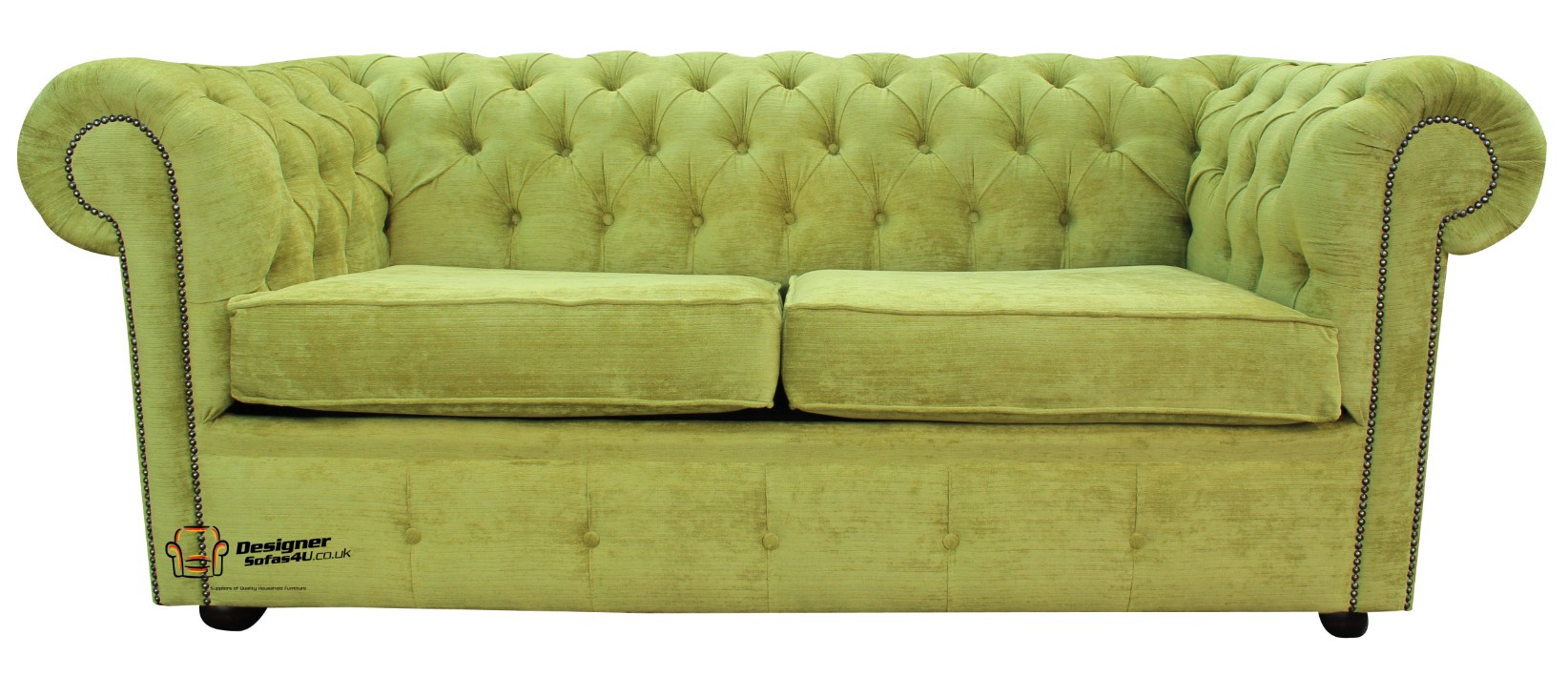 A study in luxury, this sofa suite is made using quality leather in the purest white colouration and embellished using genuine Swarovski crystals. Standing firmly on real wood feet, the sofas feature hand-studded front and wing facings and are built upon a non-tropical hardwood frame which is made inhouse here at Designer Sofas For You.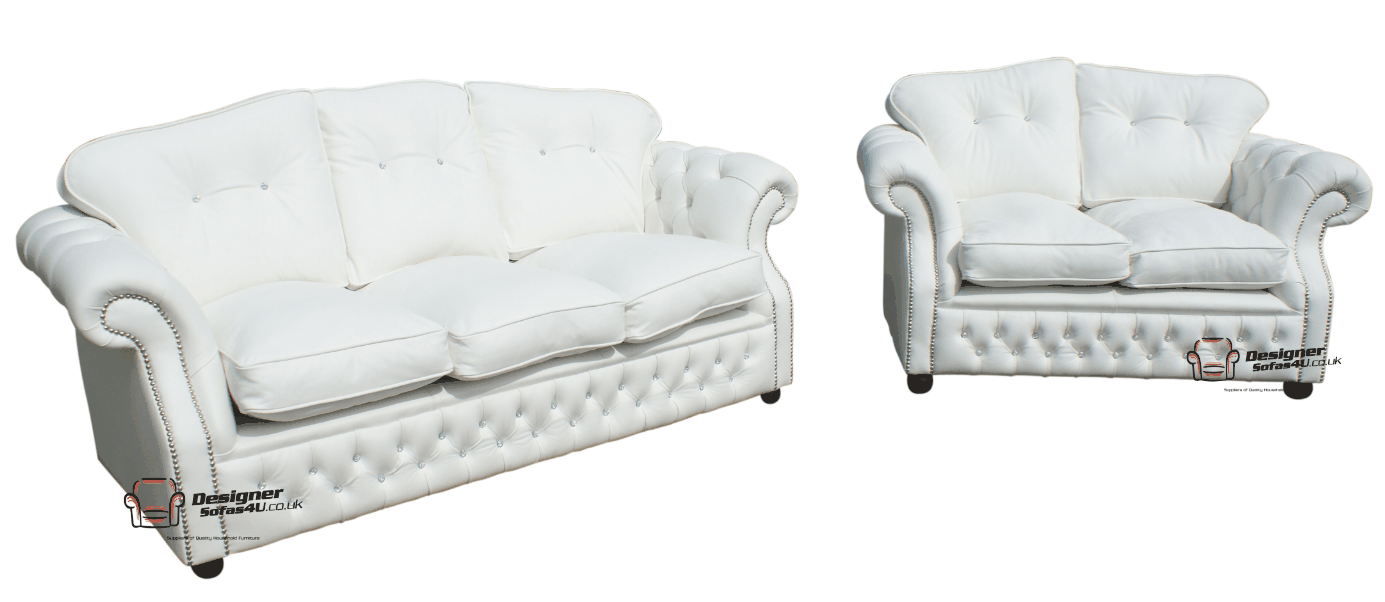 Enjoy browsing these sofas and have a very Merry Christmas!