DesignerSofas4U supplied a fabric Chesterfield sofa to popular UK TV program Eastenders
One of the beautifully manufactured and upholstered fabric Chesterfield sofas produced by DesignerSofas4U has appeared on the hit TV soap Eastenders alongside Phil Mitchell.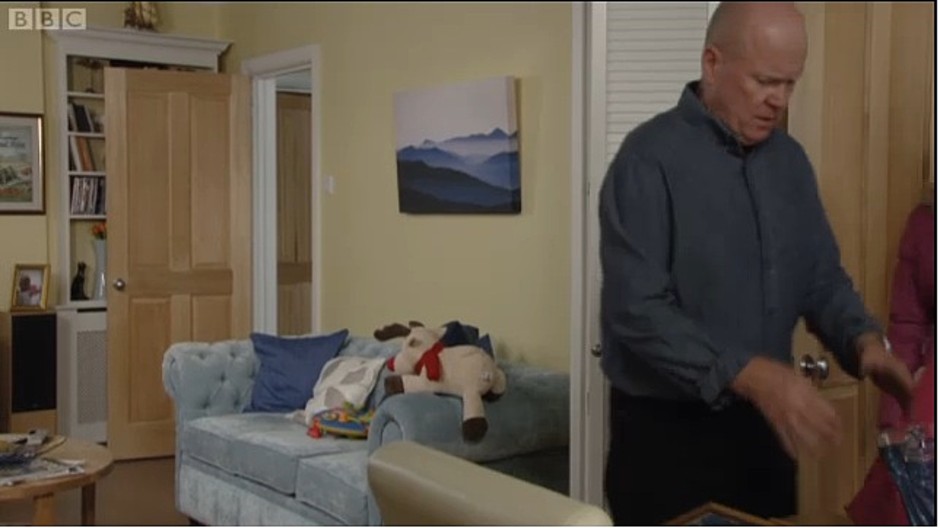 The fabric Chesterfield sofa was upholstered in our Velluto Duck Egg coloured fabric and finished with a deep-buttoned design, with dark hardwood bun feet and high-grade beading around the arms.
Eastenders approached our customer services team asking if we'd be happy to send a Chesterfield sofa to be used on-set on the popular soap that has been on air for almost 30 years, first airing in 1985.
Our Velluto Duck Egg fabric Chesterfield sofa looks right at home in its bright, modern surround, adding credibility to our claim that a modern Chesterfield can fit in to any environment if done properly.
It even shows that anybody can enjoy a Chesterfield sofa, even the tough-nuts like Phil Mitchell who'd never normally be seen enjoying homely luxury comforts.
If you have any questions about the fabric sofa that appeared on Eastenders, or any questions at all about the furniture we manufacture at Desig­ner­Sofas4U, our team of highly trained customer service representatives are ready and waiting. You can email, call 01254268 590 or fill out our contact us form today.