Distressed Vintage Leather Sofas: Save 50%!
If we're talking about your mood, then being distressed is definitely not a good thing. When it comes to furniture though, modern interior designers can't get enough of the distressed look and now Designer Sofas For You can supply a wide range of gorgeous sofas, chairs and other furniture with that classic vintage look.
The art of distressing can be applied to almost any surface, be it wood, metal, stone or fabric. It involves creating a worn, weathered look that suggests genteel ageing, creating an antique appearance that is highly desirable, particularly when applied to furniture. You get to experience the elegant look that previously only many years could attain, while enjoying that brand-new feel that you know is going to last and last.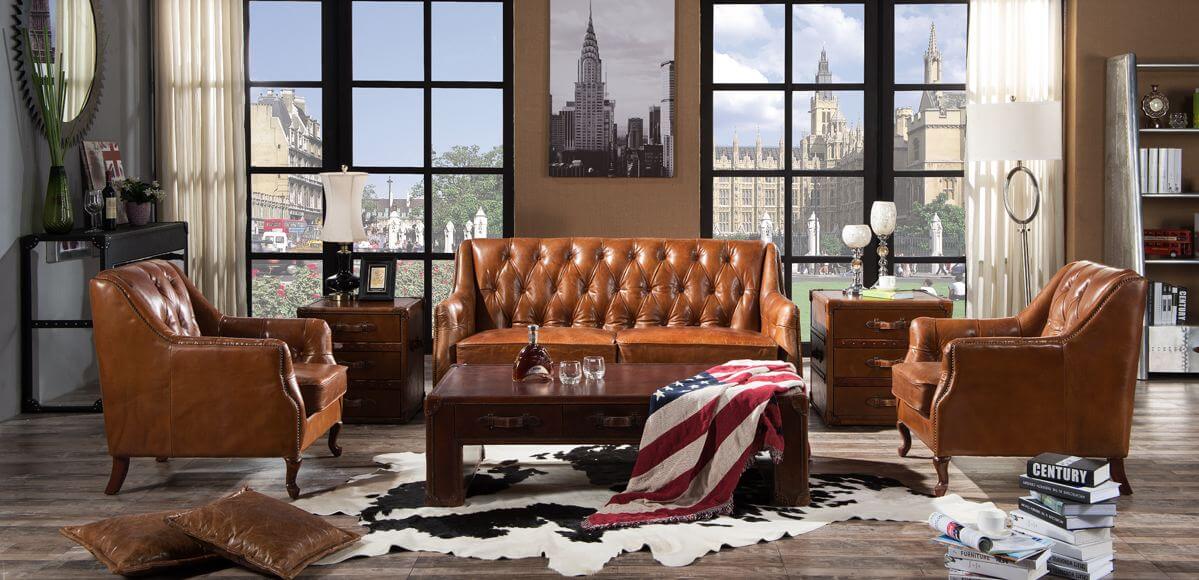 One, two or three-seat options are all available separately in this stylish distressed vintage leather collection or you can go for one of our cost-effective combo options if you're looking for more than a single piece. A classic buttoned-back-and-arms design is enhanced with studded detailing in these hand-crafted pieces of quality furniture, ensuring instant sophistication in any room.
The real beauty of this design is in the vintage leather used to upholster the chairs. Soft yet strong, robust yet infinitely comfortable, the distressed leather can be supplied in a select palette of five colours: Black, Brown, Tobacco, Rouge or Tan.
For a limited time, you can save a cool 50% on these stylish pieces of furniture so order now and get ready for distress (the good kind!).