Essential Furniture Pieces You Need to Spruce Up The Living Room
Thinking about transforming your living space? Don't have the million-pound budget to achieve a complete revamp? Yeah, us neither!
It doesn't take a lot of money to redesign your living space nor does it take a lot of effort – if only you choose the right finishing touches and accessories in order to make it look like a completely different room.
A few staple pieces needn't cost the earth but are crucial in ensuring your home looks refreshed, reinvigorated and reenergised – almost as good as new!
Coffee Table
It might seem like a bog-standard living room essential, but when chosen or crafted correctly, it can ensure your room looks less like a carbon copy of your neighbours' homes and more like a home from the pages of an interior design bible.
When choosing a coffee table, decide what you're willing to do. Do you want something bought and placed with no fuss? Or are you willing to put your own spin on it with a bit of DIY?
If you'd rather get it in and start using it, then look at stores where their furniture is British-made and handcrafted. This way, whatever piece you buy it will almost certainly look different in one way or another from any others they sell. Also, avoid the high street. There's no worse feeling than picking up a bargain from your local DIY store or supermarket and realising everyone else took advantage of the same great deal!
If you're willing to put your own stamp on the table, be sure to check out charity shops, eBay listings and even your online buy and sell pages. If you can envisage what it will look like at home, you can then start to get to work. Whitewashing, sanding down, painting can all help to ensure it's an item that is completely unique and original.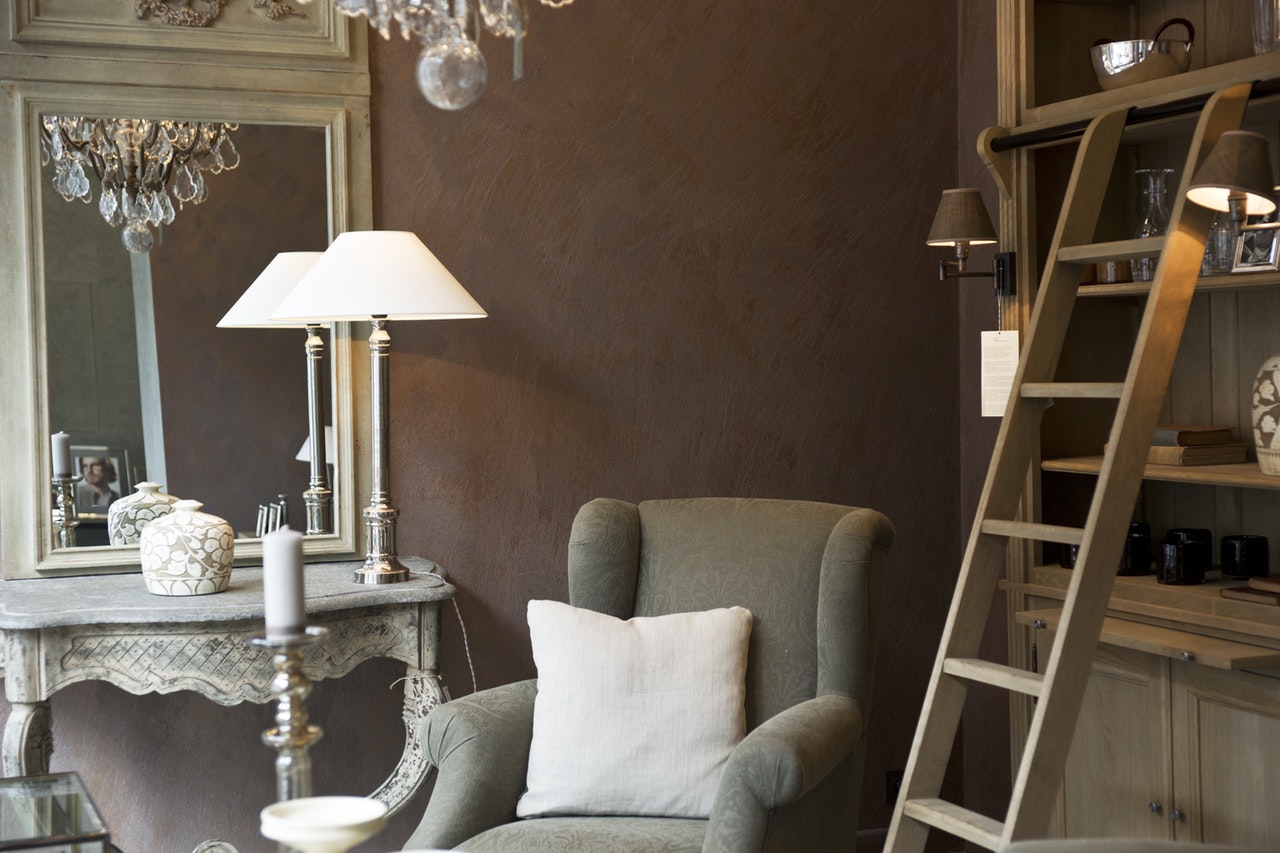 Sofa
For many of us, the sofa is the ultimate living room essential and it's certainly the first thing you see when you walk in a room.
When deciding upon a sofa, take some time to decide and don't make any rash decisions. Look at the potential colours and shades which would fit in with your current décor. Sure, you might have magnolia walls currently and so a cream sofa would be a perfect fit – but what if you stepped out the box and went for a moody grey or even earthy green shade?
Next, consider the style. Contemporary or traditional? Traditional sofas usually com with exposed legs, high backs and plenty of plush cushions but instead of opting for a patterned couch, consider whether alternative styles would fit. How about a Chesterfield sofa? Similarly, for contemporary rooms – Chesterfields now come in a range of modern fabrics including velvet so it could be the brand new style statement you're looking for.
Lighting
Look for unconventional lighting in order to update your living space. Sure, we all know that a spotlight can look great in a modern home whilst a ceiling pendant light may look perfect in a classically-styled home but look to transform the space by choosing something altogether, unusual.
For modern rooms, why not look into vintage-inspired glass bottle pendant lighting where bulbs are clearly visible or industrial-inspired light fittings or a statement ceiling lamp with artistic features. Also look to choose other materials other than chrome for your lighting solutions including wrought iron or matte brass?
For traditional rooms, step away from bronze fittings and go for something extravagant like a classic chandelier or art deco stained glass ceiling light? Don't forget to include floor lamps as well as this could enhance the look and feel of the room even more, bouncing light around the space and opening it up to look larger.
What furniture items made a difference to your living room? Be sure to get in touch on Facebook or Twitter and let us know!