Fun Things to Do in the Easter Holidays
Though Easter is now long gone and largely forgotten (except a few remnants of chocolate egg wrappers still hanging around), the school holidays last until the 13th April which may leave you wondering what to do with the kids and the family to stop them running havoc.
With many families planning some time off and days out away from home, you could be struggling to think of fun things to and activities to take part in with the family and in order to spare your home from being completely dismantled, we've rounded up a few of our favourite things to do during school holidays.
Local Parks and Wildlife Attractions
With the weather slowly but surely picking up, there's no better time to take the family out to the local park or wildlife attraction in order to have a leisurely stroll through nature, feed the local wildlife and have a sneaky detour to the playground.
Or why not venture a little further afield and find one of the many botanical gardens up and down the country? For a small fee, you and the family can explore a range of unusual and interesting plants, trees and glasshouses. Plus, with spring upon us many of the plants will be beginning to bloom so it's sure to be a treat for the eyes!
The Woodland Trust also offers a series of free activities on its website for children who want to become a nature detective. There's a whole host of printable worksheets for families to use including tree identification, bird feeders and games to enjoy which are absolutely free of charge!
Theme Parks
As the weather picks up, so do the theme parks around the UK and with a range of offers and discounts available to families – there's never been a better to go!
Promotions for theme parks can be found on a number of everyday household items including Carex handwash which offers half price entry to Alton Towers or the Sea Life Centre, on Kellogg's cereals which provides a two-for-one voucher to many theme parks and attractions across the UK and you can also find vouchers on the National Rail website if you've got a valid rail ticket!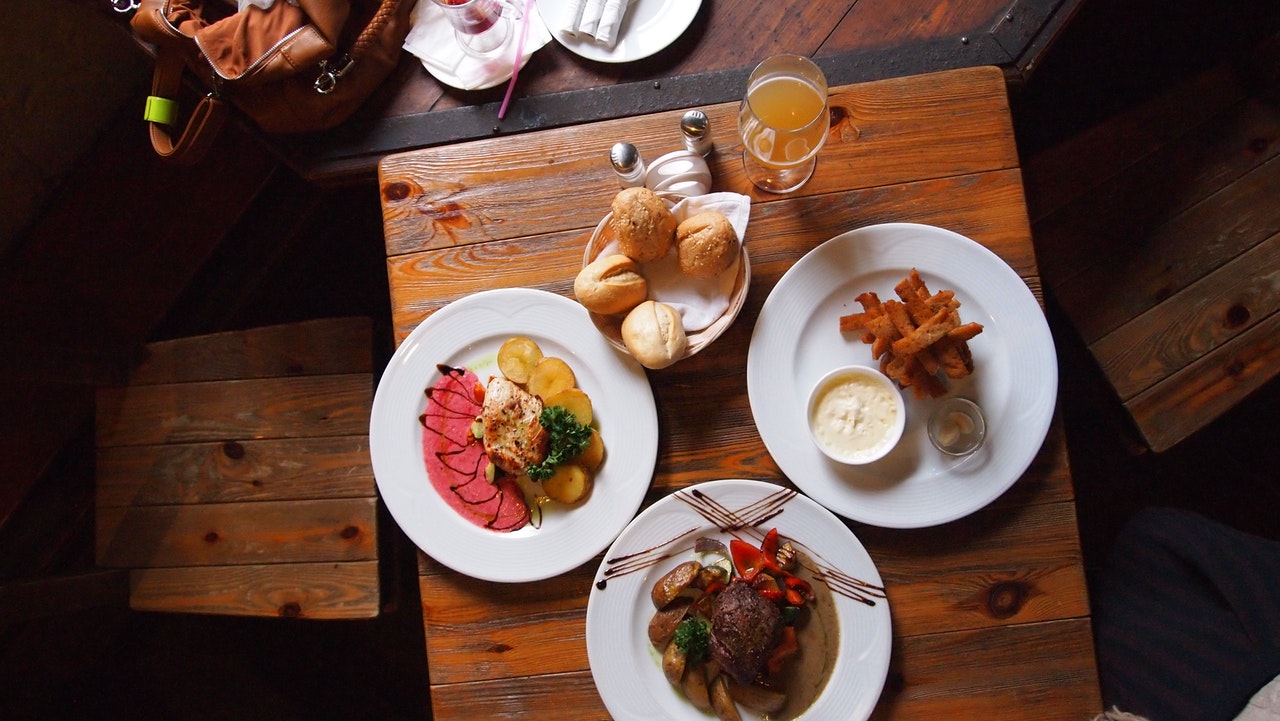 Take the Family for a Meal
Something the whole family can enjoy – a meal out at your favourite restaurant! Adults and children alike can enjoy a range of offers on various restaurants up and down the country with a range of delicious deals and tasty offers designed to get families visiting.
For example, Hungry Horse has an offer which allows kids to eat for only £1 when dining with an adult from the full price main menu on Mondays.
Equally, Toby Carvery, Giraffe and La Tasca all do similar offers so be sure to check out their websites for terms and conditions.
How have you been spending the Easter holidays and what fun activities do you recommend during the spring break? Be sure to get in touch and let us know via Facebook or Twitter.