How to Care For your Velvet Chesterfield Sofa
Your dreams have finally come true. You've purchased the sofa of your dreams – a luxurious, velvet Chesterfield sofa and you're absolutely ecstatic.
It's not hard to see why. The unique low back style with deep buttoned detailing and scroll-fronted arms make it a vintage piece of paradise. It's the true epitome of British style and a firm favourite of everyone from aristocrats to film sets.
But taking on a challenge such as a Chesterfield in a lavish velvet fabric may be no easy feat. How will you care for it and clean it to ensure it's looking as beautiful as the first day it arrived?
In this guide, Designer Sofas 4 U give you a few simple hints on how to care for your velvet Chesterfield sofa.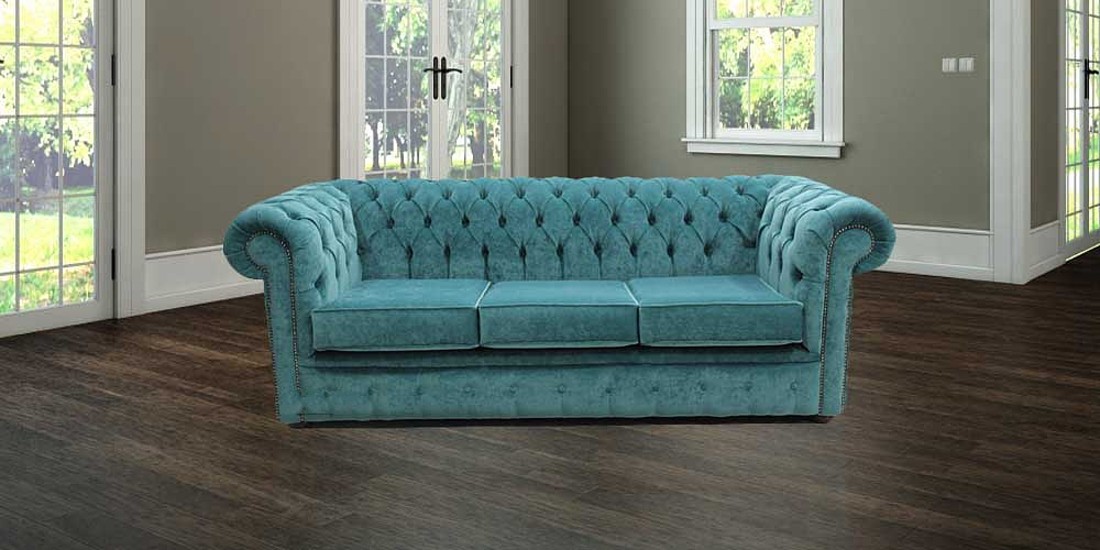 The Vacuum is Your New Best Friend
This is a must, especially if you have dogs or cats. Vacuum your velvet settee regularly using the soft brush attachment to get rid of unwanted pet hairs and loose dirt. Never use the main vacuum head as this could actually do more damage than good.
Remember, always vacuum in the direction of the nap to ensure your velvet Chesterfield stays looking fresher for longer. The velvet can be damaged if you vacuum against the nap which will mean your sofa will not stand the test of time and will have to be replaced prematurely.
Do examine the manufacturer's label carefully for specific cleaning guidelines for your velvet sofa as velvets can be made using different materials such as silks or synthetics.
You can also dry-brush your sofa with a soft-bristled hairbrush if you do not have a soft brush attachment on your hoover. Simply brush to get rid of dust, hair or loose fuzz once a week and ensure you do the same with the cushions to keep your sofa looking great.
Avoid Spills!
Spills should be seen to as a matter of urgency or they could stain and ruin your sofa. If you notice a spill, press a clean cloth or paper towel to absorb as much of the liquid as possible. Be careful not to dab or rub as this can cause the liquid to go deeper in to the fibres of the velvet.
If this doesn't work, clean stains with a water based foam cleaner. Mix a small amount of washing up liquid and water in a bowl until there are plenty of suds. Apply the foam part of the solution gently to the stain and blot carefully until it disappears. It's really important that the velvet dries quickly to avoid any discolouration so use a hairdryer or fan on a medium setting to speed up the process.
Always test any product or cleaner on an inconspicuous part of the settee to test for discolouration or shrinkage of the fabric.
Get the Experts In
If these options do not work, it's best to seek advice from a professional. Do not attempt to clean your velvet sofa with any other cleaning products or solvents as it could damage the fabric and you may have to get it reupholstered which will be an expensive job!
Designer Sofas 4 U accepts no liability for injuries or damages you sustain following the advice on this website.
How do you clean your velvet Chesterfield settee? We'd love to hear from you so get in touch via Facebook or Twitter.