How to Decorate your Home with Little to No Money
You've decided to make the big move. Whether you're moving into your very first home, you've just purchased a home or you're simply moving on to another area of the country or region, it's no surprise that funds are always tight (unless you're a celebrity, that is!).
So, with little no money how can you decorate or at the very least furnish your home? Well, we've compiled a few little tips and tricks designed to make the move easier and ensure you can easily decorate your home on a budget.
Freebies on Social Media
Check out your local social media sites for some serious freebies that will help you to furnish your home when you're on a shoestring budget.
Sites such as Facebook are ideal for this with their new Marketplace function but don't forget to try joining some local 'free items' or 'buy and sell' groups too as when people are expecting new sofas, fridge freezers or other items of furniture they're usually in a rush to get rid of their old items and so will generally advertise them for a small cost or entirely free.
You could also try posting in one of the groups to see if someone is able to help out and provide some free items to get you started. Bear in mind though, you may need to have access to a car or van in order to transport the items to your own home.
Selling or Free Item Websites
Also, be sure to check out websites such as Freecycle, Preloved or Gumtree. These websites have special sections dedicated to free items and so you may be able to find some crucial pieces of furniture that will, at the very least, allow you to live comfortable until you can afford other items.
Obviously, all of the items listed on these websites are second hand and used so ensure you check from the seller or owner of the items that they are fit for use.
We'd recommend taking a friend along with you when viewing the items and please remember that electrical items will come with no warranty or guarantee so, where possible, try to source these from a retailer who can offer some sort of protection if it goes wrong.
Friends and Family
Where possible, speak to friends and family and see if they have any old items in their shed or if they're looking to upgrade a sofa or appliance as they may be able to either loan you theirs or give it to you for free or a small cost.
Friends and family can be very supportive when you're moving into the big, wide world and with you asking for them for help it may even encourage them to upgrade their own items and help you out along the way.
Other times, relatives and family could be downsizing which again is a perfect opportunity to take some items off their hands that could otherwise be cluttering their space.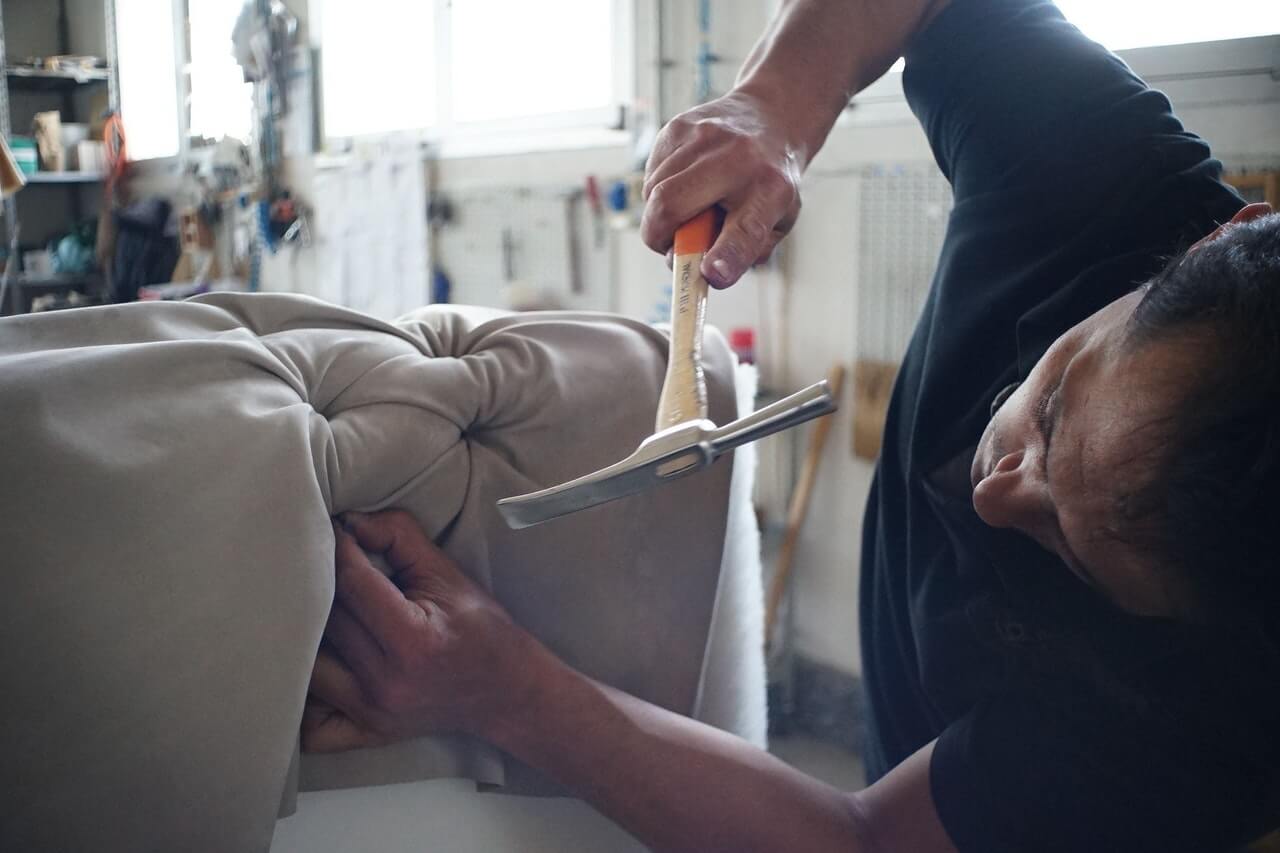 Furniture Projects
Check your local council page and local furniture project stores that provide many items for a hugely reduced cost. For example, charity shops such as The British Heart Foundation sell furniture and have a number of stores around the country where you can pick up almost anything from beds to toasters.
Speak to your Council
Councils can also give grants for people who qualify so be sure to check whether you're eligible for a grant to cover some essentials such as carpets and wallpaper as some housing association and council-owned properties may not include these when you move in. It's always worth an ask and you're not losing anything by doing so – sometimes they can even offer emergency loans, almost, which are lent at a very low interest rate to help you to afford some of the basic items you'll need.
Do you have any other ideas for furnishing your home on a budget? Get in touch on Facebook or Twitter and let us know!