Maintaining monochrome this Christmas
Christmas colours have propelled past the traditional reds, greens and golds.
Whilst this popular classic palette dominates the majority of households, the idea of going beyond the norm with what was were once unthinkable style schemes is ever increasing.
Introducing a monochrome Christmas.
Image: Centsational Girl
Black is progressively finding its way into festive decoration, but also into accessories for the home. It has a classic yet dramatic effect; its mystery is somewhat appealing. A black artificial Christmas tree can look extremely striking decorated in white baubles and other tree accessories; it gives off the impression of a shadowed tree on a dark night, identified by the glistening pure white snow that rests on its leaves. A similar presentation of this featured in a home can provide comfort and warmth. Alternatively, a white tree represents a warm Winters day surrounded in snow. Leave it bare to make a statement.
These two prominent colours epitomise elegance, which also applies to table decorations and other accessories. Candles and vases combined in monochrome shades, including a shimmering silver, deliver a characteristic and abstract seasonal expression.
If you already have a black and white scheme in your home, these decoration ideas can be easily implemented. If you want to create a brand new monochrome masterpiece, take a look at ur top picks below. homes. In the home, the key is to stay sharp yet sophisticated and shop for pieces that are minimal and elegant.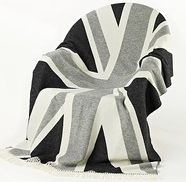 Union Jack Wool Grey Lambswool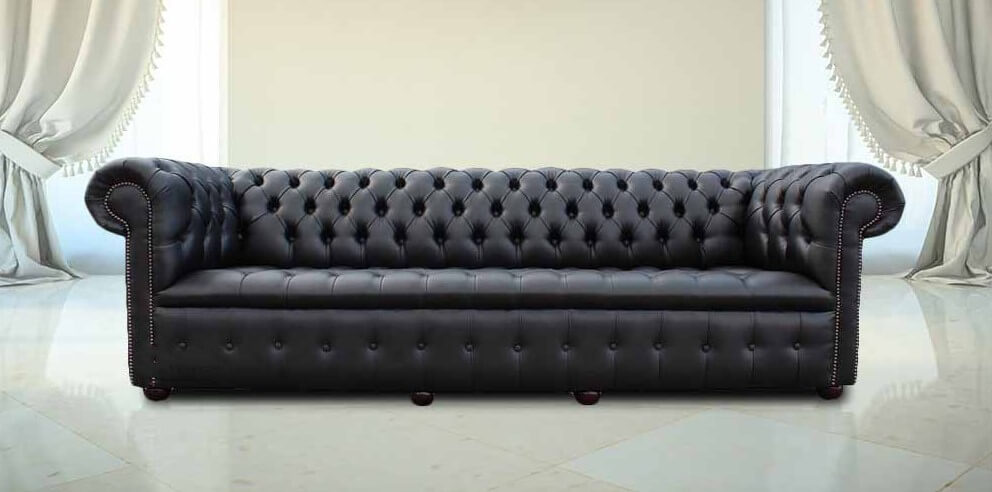 Chesterfield 4 Seater Settee Buttoned Seat Black Leather Sofa Offer
Do you need help with your monoChristmas interior? Call us on 01254 268590