Superbly Summery Decorating Tips
Today officially marks the summer solstice; the beginning of summer and hundreds of people gather around landmarks such as Stonehenge to celebrate. It is also the longest day of the year in 2018 for anyone north of the equator.
So, as summer is seemingly in full swing and we're (hopefully!) due another heat wave as early next week, we thought there's no better time to look at some superbly summering decor and decorating tips and help you get those all-important summer vibes just in time for some of our longest days.
Colour Pops!
Out with the old, in with the new! Lighten and brighten your home space with some gentle pops of colour to encourage positive thinking and good moods. Fresh flowers with hints of greens, yellows and pinks are perfect for living spaces and kitchens whilst fresh artwork for bedrooms and bathrooms is perfect to inject some accents.
Swap out your current cushions and invest or even create some of your own floral covers – perfect for the season.
Go Nautical
Forget the stars and stripes, this summer just go for stripes! The nautical theme is super summery and can be easily achieved through upcycling some old furniture. Simply, paint in a bright, white shade and use painter's tape to add nautical stripes.
Don't forget the nautical ship wheels to hang on the walls and some sea-themed accessories to really complete the look.
The nautical theme is perfect for summer as it features some fresh, crisp whites which ensure the room looks bright and airy and opens up the space to ensure as much light is reflected around the room as possible.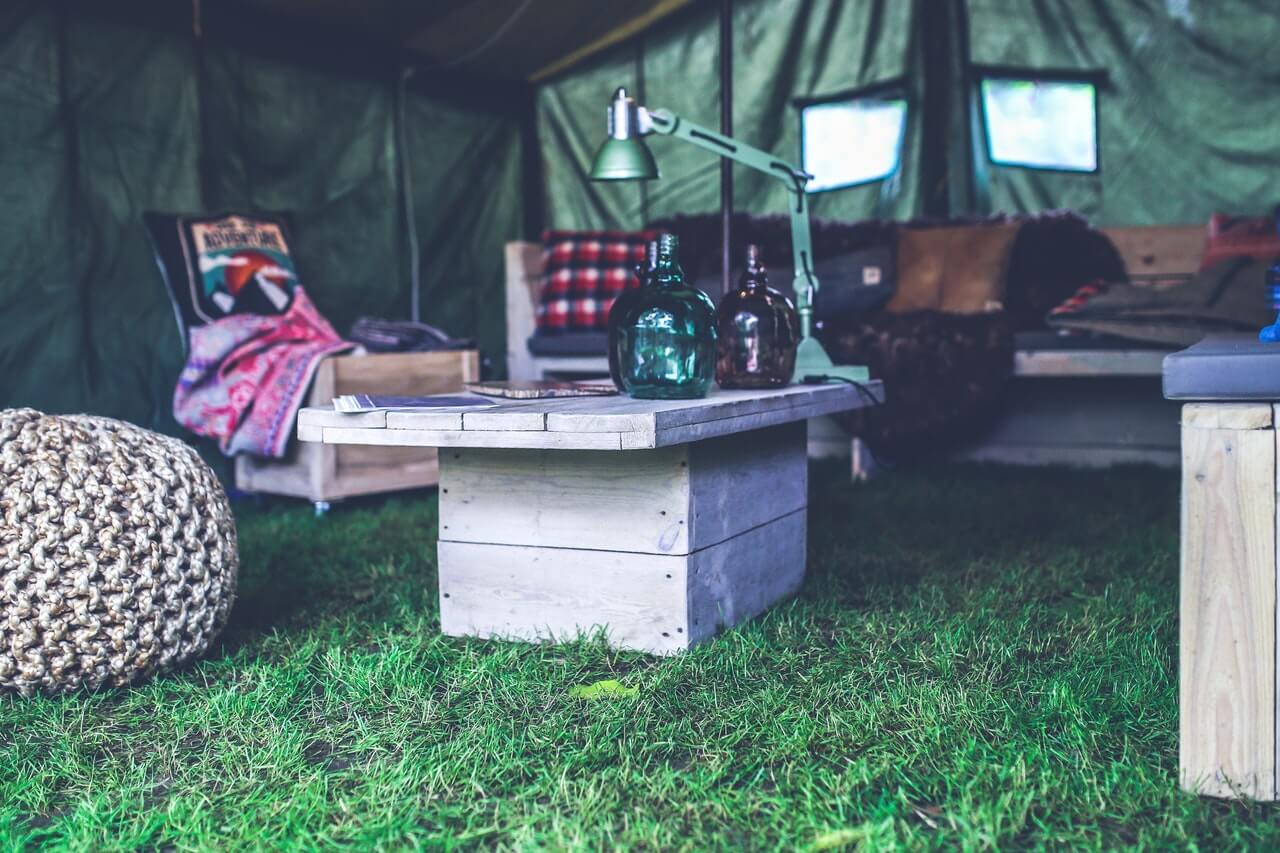 Bring Your Furniture Outside
It's time to bring the inside, out! Have a look round for some inexpensive garden furniture and you can easily create the perfect breakfast area, reading nook or go the whole hog and transform your garden into the dining room!
Take a look at some of our garden sets and outdoor furniture sets here – they now come with 0% APR!
Plus, decorate with some cosy blankets and even a fire pit for when the weather gets a little cooler and you can be enjoying the outdoors just as much as you usually enjoy the in. Just don't forget to pack any items such as blankets, throws and other removable accessories away into a storage bench – as we all know just how unpredictable the British weather can be!
Recover Chairs and Headboards
Reupholstering your chairs and headboard can be a fun project to really sink your teeth into this summer. Get rid of the doom and gloom of winter and spring and go botanical with some seriously bright green prints or bright whites for that real injection of summer.
Plus, once summer is over – you can simply reupholster again and completely transform the look and feel of each room in an instant.
How are you decorating your home for summer? Share your superbly summery decorating tips with us and we may even feature you in our next post. Send your comments via Facebook or Twitter.