Vintage Furniture Range: Our Sale Continues...
Our brand-new and exciting Vintage Furniture range has been a big hit with our customers and now it's YOUR turn to get a piece of the action as the Designer Sofas For You 50% discount sale continues...
There are almost 200 items available in our new Vintage Furniture collection, each carefully designed and modelled to perfection. Along with signature sofas and chairs is a variety of footstools, ottomans and other accessories, allowing you to create unique, seamless interior design schemes with a professional touch. Here are two inspirational ideas from the collection.
This is an unusual and attractive take on the classic Chesterfield, which often features a high back and large, scrolled arms. The Armless Chesterfield Vintage Leather Sofa is available in a choice of five subtle yet distinctive colours and is made using the finest quality of leather, guaranteed to be as robust as it is comfortable. A matching (armless!) armchair is available to complement this delightful sofa.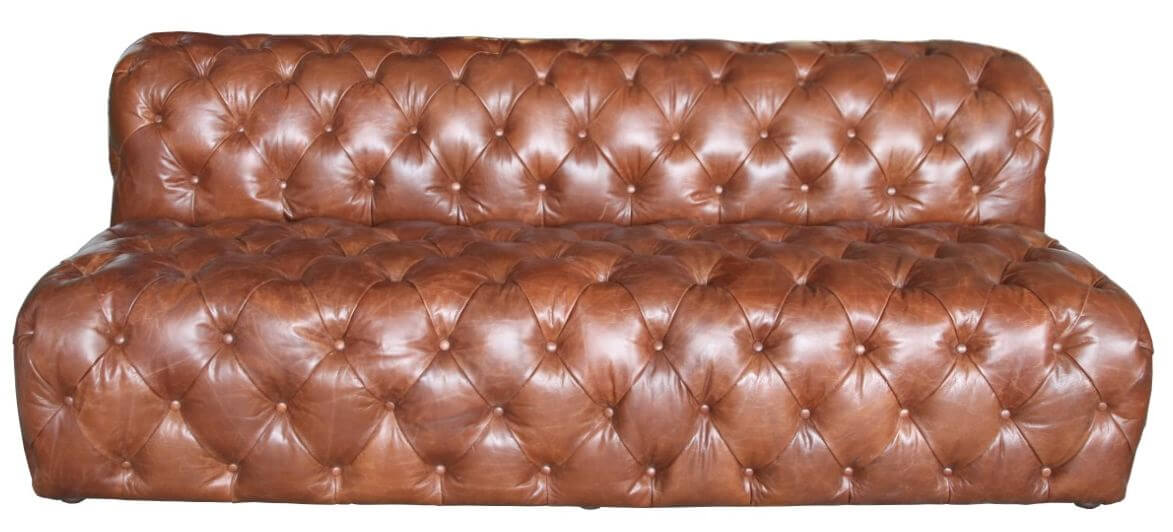 Both Vintage AND Retro, this stunning piece of furniture really has got it all. Choose from an exclusive palette of five Vintage Leather colours, any of which will team brilliantly with the stylish, elegant yet funky design credentials of the Somerset Chesterfield sofa. Both luxurious and refined, it's an instant classic.

Check out more items from our Vintage Furniture range and save a full 50% for a limited time!