Want Something a Little Different from an Armchair? Aviator Swivel Chairs are the New 'in' Thing
It's always been the go-to option when looking for a new three-piece suite or sofa… Typically, we'd always look for an associated armchair to finish off the look and have that all-important extra piece of seating for guests or just to kick back and watch TV.
However, here at Designer Sofas 4U, we've seen lots of interest in our aviator swivel chairs in recent months and it looks like this trend is sticking around.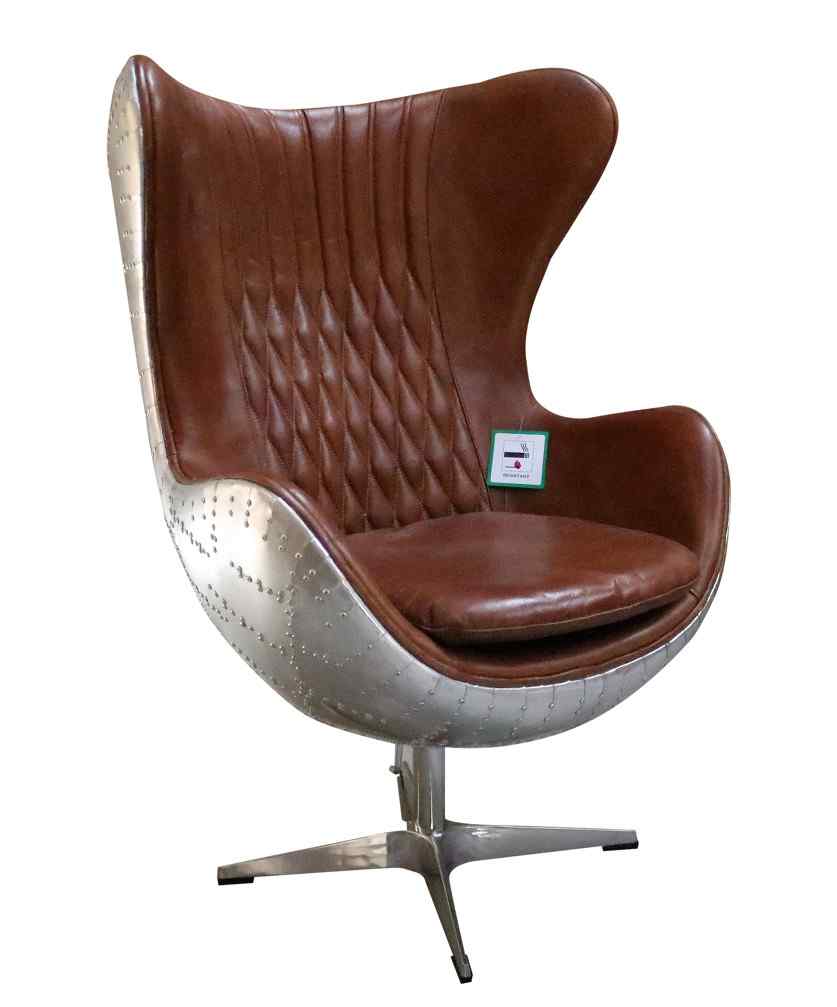 Though historically associated with an Austin Powers-esque era, the swivel chair is no longer shaped quite like the wacky one's we're used to seeing in nostalgic films and has an altogether 'aviator' feel to it, taking inspiration from aircraft pilots. Featuring a distressed leather seat and accentuated with an aluminium and steel finish, it's an authentic and fantastic addition to any home.
Available in three fantastic shades; black leather, distressed tan leather and a tobacco distressed leather, they're ideal additions to any living space. Perfectly comfortable and with a smooth swivel action, we're seeing an increase in those who have limited or smaller spaces take the swivel chairs as they can fit compactly into more enclosed spaces.
Additionally, they're can make a fantastic centrepiece or focal point to the room, particularly if your living space has a view you'd not ordinarily be able to take advantage of otherwise. They are also useful for family get-togethers or parties ensuring that everyone is able to have a conversation within a group setting.
Alternatively, why not use it as a chair for a home office or study? Easily moveable to ensure that you're mobile even when sitting for long hours. People can sometimes sit for between 7 and 10 hours when working, so this is an ideal type of chair to ensure you're still comfortable and alleviates the risk of back or neck problems.
One of the best benefits, however, particularly when shopping with Designer Sofas 4 U, is that these aviator swivel chairs are part of our fast delivery sofa collections. This means you can receive them, direct to your door, anywhere in the UK in no time at all.
The fast delivery sofa range means all of the items in this collection are crafted by our master craftsman and delivered within 2-3 weeks of purchase. No more long waiting times! Typically, you can expect a lead time of 8 weeks+ when ordering sofas from other retailers. We also ship worldwide however this would take longer and, with 0% finance options available, you can purchase it today and pay for it later.
All in all, the swivel chair is a fantastic addition to any family home and, with the current reincarnation designed to follow the distressed leather we're also seeing, it'd be a shame to miss out on a chair that is built to last and designed to withstand cyclical trends.