Interior Inspirations – Grey scale Glamour
Grey is the new black.
A common colour which has stepped onto the interior design scene in the past few years, associating grey with the words mundane and monotonic is now a thing of the past. Grey has the ability to be utilised in various settings to compliment various other colours and furniture in your home.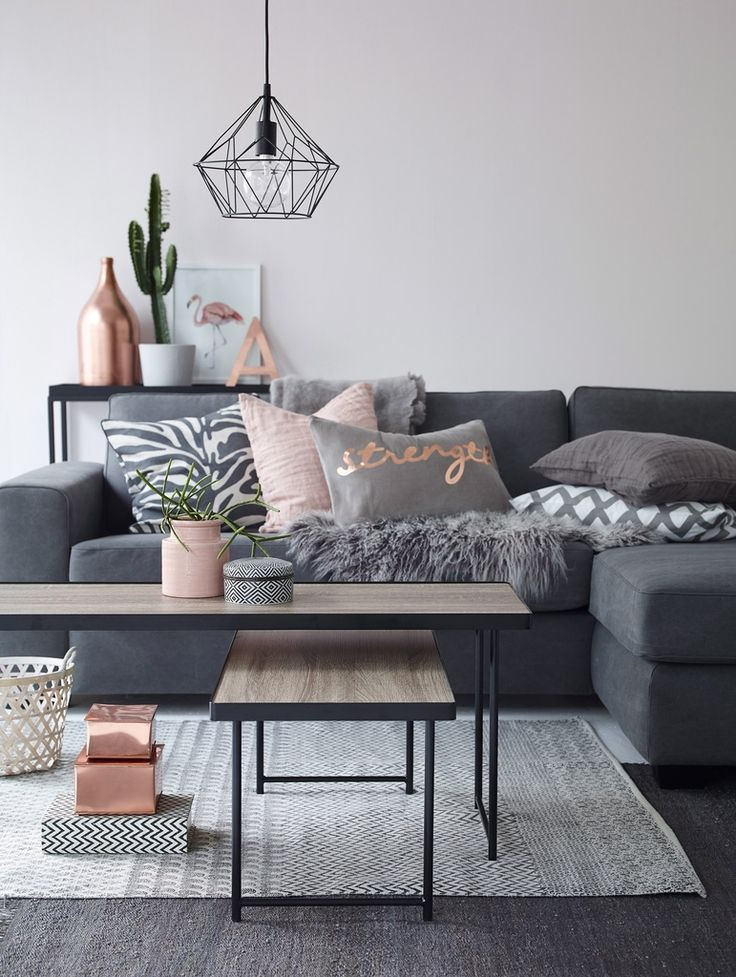 Image Source: Decoholic
The paradox of grey
The word grey symbolises being dark dismal or gloomy. Nevertheless, the colour is far from being dull or dreary. Contrary to popular belief, grey consists of a psychological neutrality which connotes peace and calmness; this is why it works so well as a base colour in a room. However if you want to experiment, grey's versatility can give you the freedom to be colour-creative.
A tasteful setting
The perfect backdrop, a grey foundation offers a room real potential. Depending on the saturation, you could paint all walls in a lighter grey to create an airy atmosphere. Alternatively, there is the option of singling out one wall as a feature wall which can be coloured with a heavier shade in this palette, for boldness and character. Grey can adapt to being a warm or cool colour, which can suit any style from fresh and modern to timeless and classic. Furniture of all colours and tastes will benefit from any grey wall, regardless of the shade.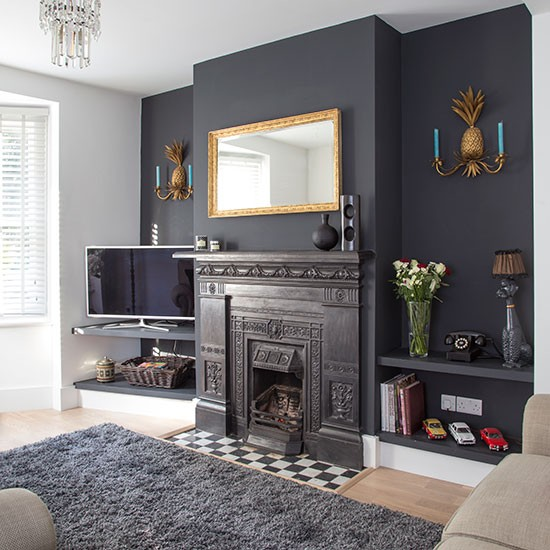 image source: House to Home
Fifty shades of fabulous
Why stop at one grey? There are too many variations that you can combine together to create a monochrome masterpiece in your home. By layering a group of greys in an area, you build up a sense of comfort and warmth. This effect could be achieved through paint or paper on the walls, or by using different fabrics or textures via your furniture or decorative features such as ornaments.
Here are our top grey picks that you can mix and match with your interior:
https://­www.­desig­ner­sofas4u.­co.­uk/­wooden-shelf-coat-rack-2?cat=­97
https://­www.­desig­ner­sofas4u.­co.­uk/­chesterfield-3-seater-queen-anne-high?cat=­75025
https://­www.­desig­ner­sofas4u.­co.­uk/­grey-stag-cushion-cover
https://­www.­desig­ner­sofas4u.­co.­uk/­footstool-cube-pouffe-faux-leather-2?cat=­43
https://­www.­desig­ner­sofas4u.­co.­uk/­mirrored-three-draw-console-table
Scaled grey to suit
Grey also appeals to both sexes. A light shade of grey connotes elegance and class which you would associate as being feminine; nevertheless a dark grey tone suggests masculinity. You can play around with these shades to your desire.

Do you want to keep it simple? White, cream or ivory endorses many tones of grey on the spectrum, so maintain a simple yet sophisticated demeanour with these colours.
Feeling adventurous? The beauty of grey is that it can complement colours that you would have never even dreamed of pairing together. Play it safe with a blend of greys and blues to maintain the feel of peace and calm. Alternatively, embrace the boldness of clashing your greys with a burnt orange or mustard for real vibrancy and edge.
image source: Rocked By Life
The colour grey will never leave you feeling grey about your interior again.