Anatomy of our Chesterfield Sofas: Everything You Need to Know
A chesterfield sofa is undoubtedly one of the most iconic and increasingly popular sofa styles of the 21st century. In fact, Chesterfield sofas have a long and esteemed history in Great Britain and we're seeing more and more of these timeless and classic sofas appear in households all over the country.
At Designer Sofas 4U, we take the utmost care in all of our manufacturing and adopt the best traditional methods and practices of furniture creation to ensure you take home a Chesterfield sofa you'll love and cherish for years to come.
So, how do we make a Chesterfield sofa?
Our master craftsmen undergo a series of quality and assurance checks with each and every time and it's all done right here in the UK, in our Blackburn workshop. Interested in the measurements of a standard Chesterfield sofa? Be sure to read our guide on measuring your sofa here.
From the initial design proposals to the frame construction, then through to the foam sculpting and upholstering and finally, the safety and quality checks – our stringent process means you'll never be disappointed.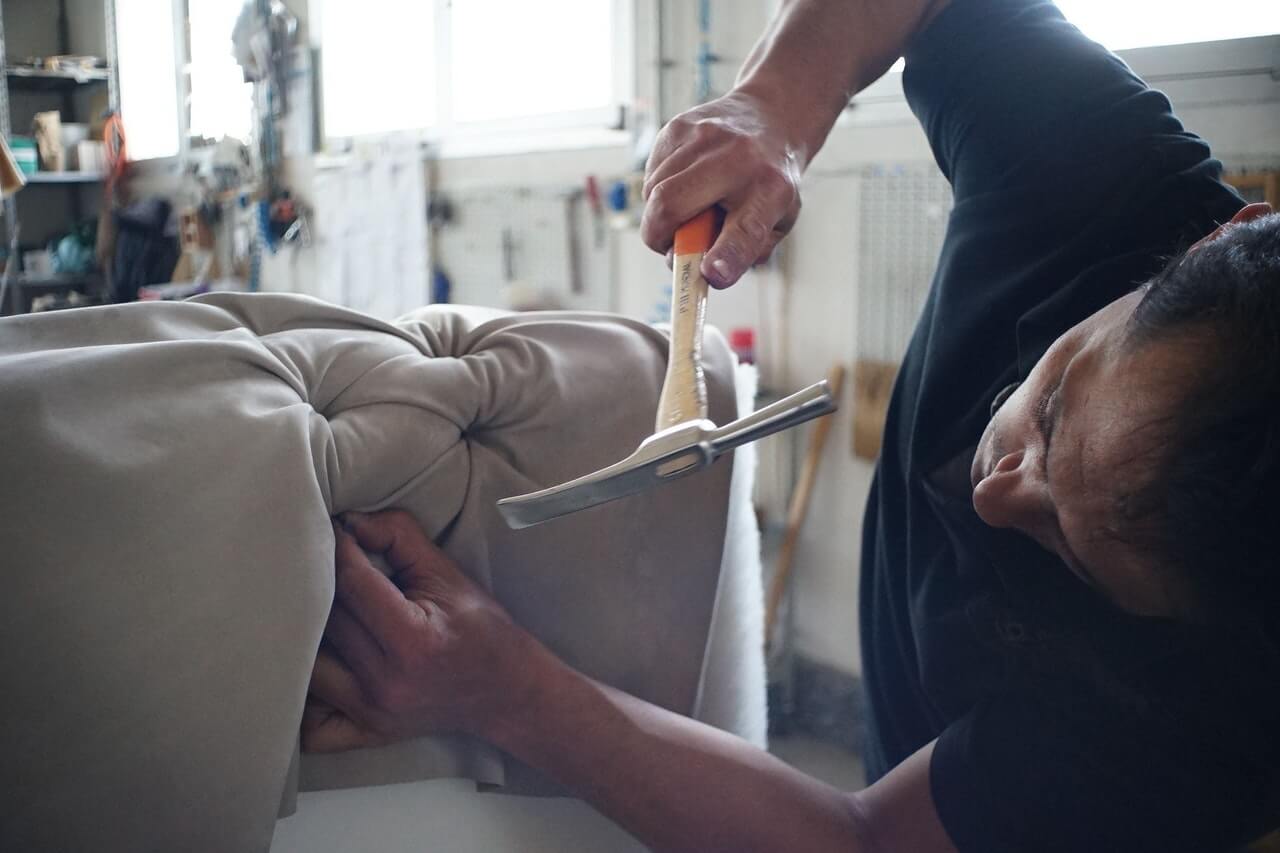 Frame Construction
Our Chesterfield sofa frames are made on-site using the finest kiln-dried hardwood in order to eradicate any potential defects and to ensure structural soundness. All of the stress points are then reinforced with sturdy corner blocks which are glued in place to enhance and support the frame and to prevent any damage and reinforce the strength and quality of the finished product.
Suspension
Made from the highest grade materials and crafted with great care and attention, we know exactly the right type of suspension which will last for years but also provides an unrivalled level of comfort and support for you and the family to enjoy. We use a wide range of fully coiled springs and other various materials depending on the type and the design of the Chesterfield you request.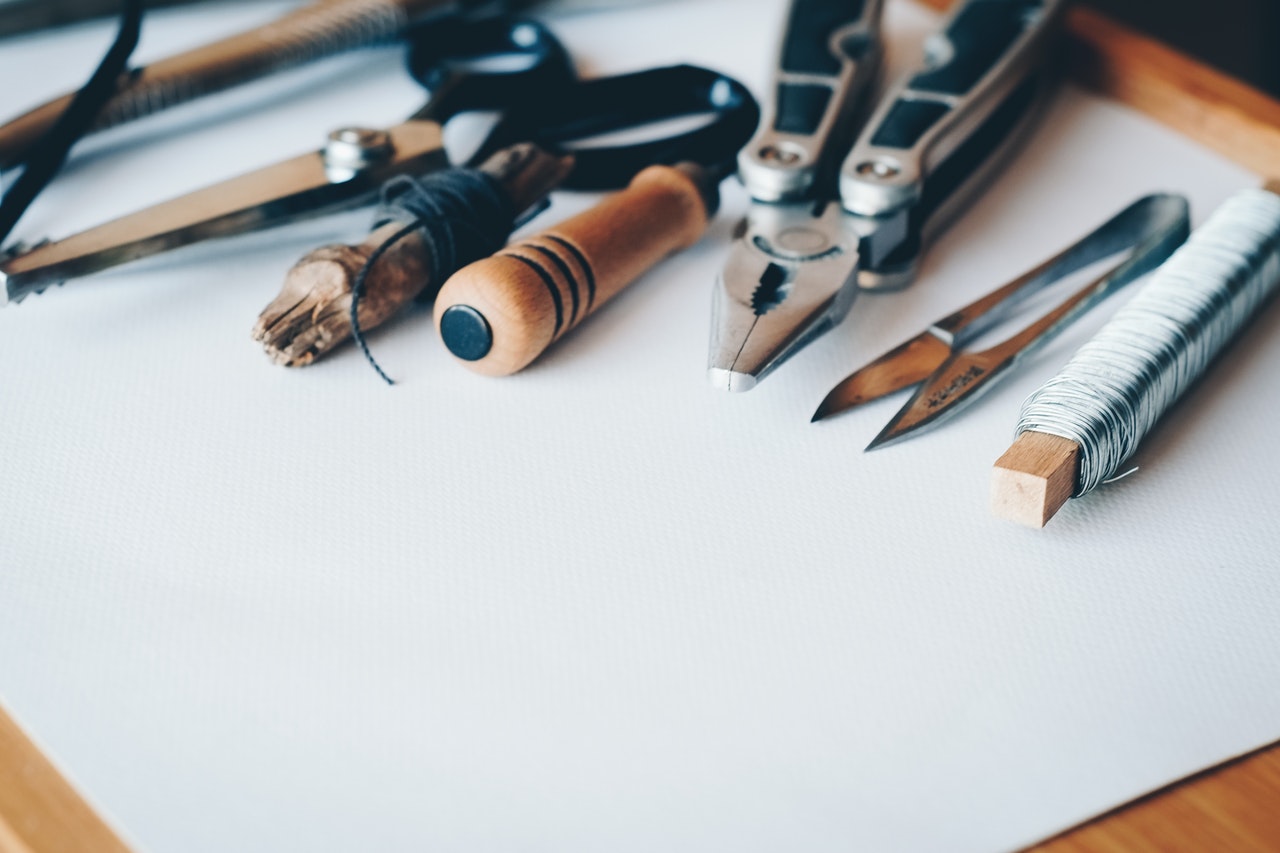 Leather
We only use the finest quality leather in all of our furniture. All our leather hides are top grain and sourced from premium suppliers. Adding to this, we take great care in ensuring we choose suppliers who aim to safeguard the environment and who have corporate social responsibility programmes in place.
As each hide is unique, each one may have individual characteristics and it's these hallmarks which indicate the quality of the leather we use. We always provide our customers with a comprehensive and detailed after care plan which includes aftercare advice including how to look after leather to ensure it's at it's optimum levels for years after you purchase.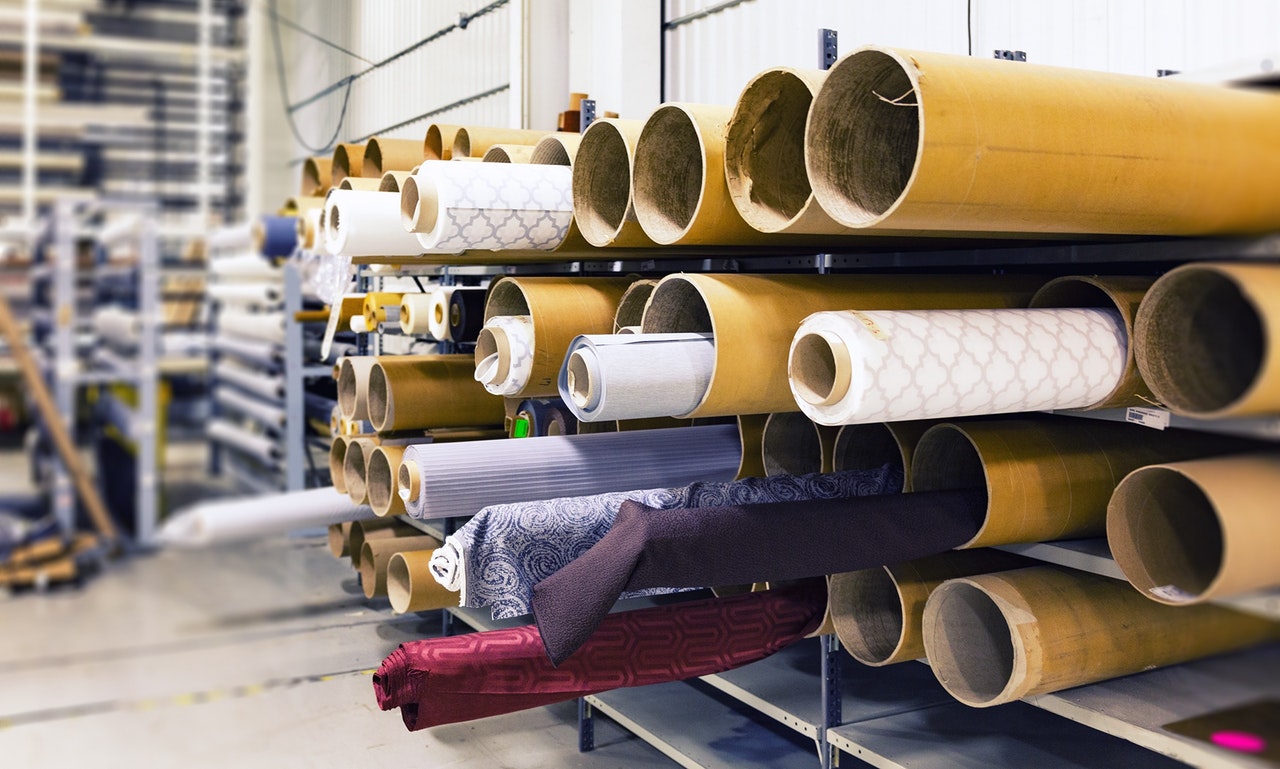 All in the Detail
As you'll probably know, a Chesterfield item of furniture is instantly recognizable through its striking and unique deep-buttoned detailing as well as the sumptuous cushioning. Our craftspeople have taken years to perfect these skills in ensuring each button is fixed individually to the frame and any stud detailing is done by hand. Then we undergo rigorous quality checks to ensure these are fixed in place and robust, ensuring they will not detach or fall out easily.
Go Bespoke
On top of the hundreds of products you'll find amongst our online shop collections, we also craft the most beautiful and most unique bespoke Chesterfields – created in line with your exact specifications and requirements.
Why can we do this? Because we're so confident in our ability and because of our countless years of crafting Chesterfield's we can advise on the measurements – whether you want the seating to be deeper, longer, or even taller than the standard sizing. Perhaps you want to try a different leather or fabric, our team will be with you every step of the way in order to create the most perfect Chesterfield sofa in line with your budget and your wishes.
If you want to know more about our Chesterfield manufacturing, then please do feel free to come in and see us in our Blackburn showroom or simply contact us on 01254 268590 today and we'll be happy to help start your Chesterfield journey.