Fabric Sofa Care Guide
Your brand new fabric sofa is a perfect choice when looking for a softer, more modern look to your living space. Plus, with the countless fabric types around, you've got the perfect chance of ensuring you have a stylish yet unique and individualistic choice designed to last.
But, whilst leather is usually the go-to option for ease of use and easy clean properties, it can be difficult to know how to care for a fabric sofa and ensure you get the longest use out of it.
Leather sofas, and particularly leather Chesterfields, provide an antique, distressed and weathered look perfect for classic and traditional home décor plus they're great for heavy traffic areas due to their wipe clean properties ensuring spills, stains and muddy paw prints come off in no time at all.
Fabric sofas, however, may be a little more difficult to clean. In this brand new post, we'll run through some of our favourite ways to ensure your fabric sofa stays cleaner, fresher and ensures you can maintain your couch new for years to come.
Cushions and Fillings
It's massively important to keep cushions and fillings on a fabric sofa plumped and soft, to ensure they don't sag and lose their form. Fibre filled cushions, for example, are hugely comfortable, ensuring you can kick back and seriously sink in to your sofa but it's important to re-plump and turn them regularly to ensure they stay firmer for longer.
For sofas that have fixed back cushions and arm pads, be sure to smooth them out regularly to iron out any creases and ensure the weight of the foam or fibre inside is distributed evenly.
Velvet sofas are incredibly plush and opulent, but take care when cleaning and plumping these types of sofa. We've created a post on maintaining freshness in velvet furniture, which you can read here.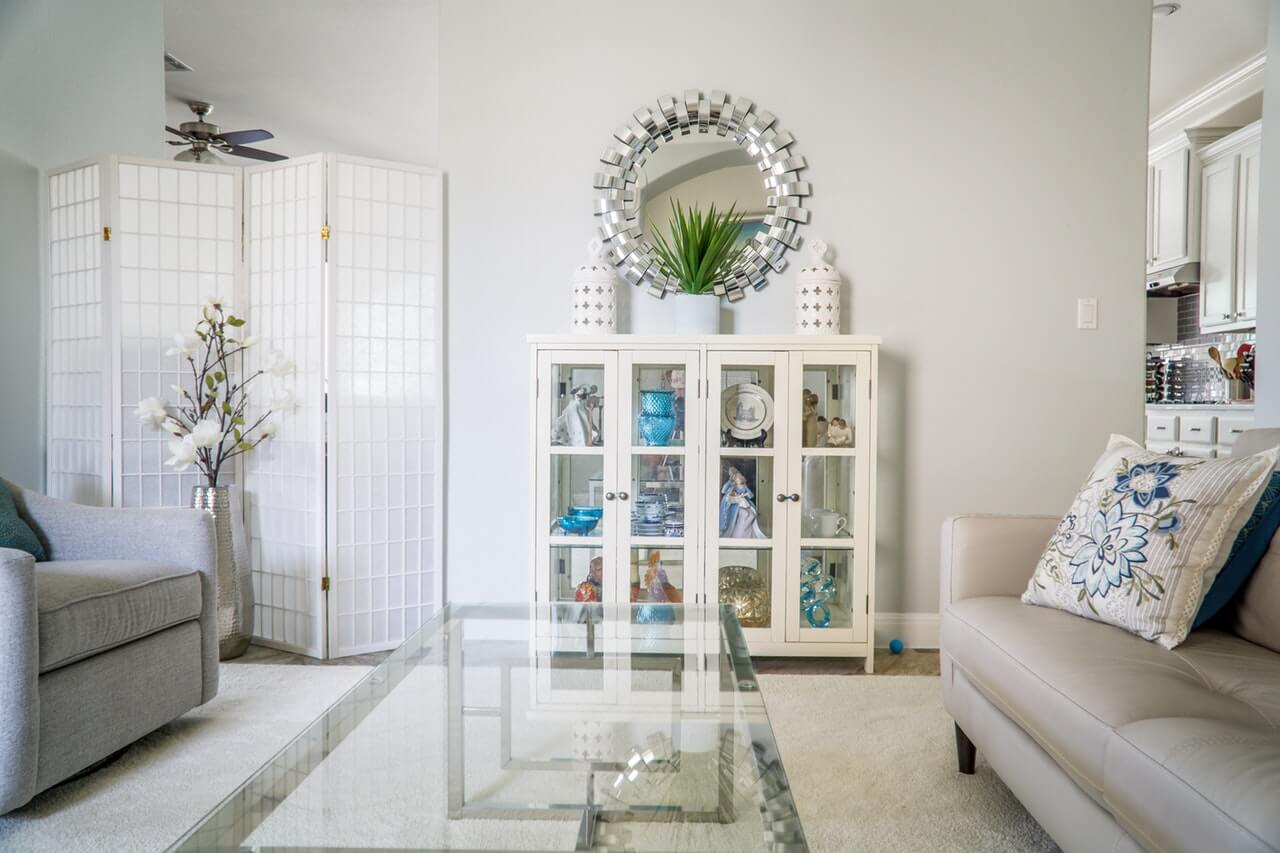 Avoid Sunlight
As with leather sofas, where possible, keep your fabric couch out of direct sunlight and away from any fire or heat sources such as fireplaces, radiators and heaters. That way, you can be sure that there will no damage to the fabric through heat damage and no colour fading from being in direct sunlight.
If you have to have your sofa placed near to a window due to space restrictions, be sure to ensure your blinds or curtains are drawn when the sun is at its peak so as to limit any possible damage and fading.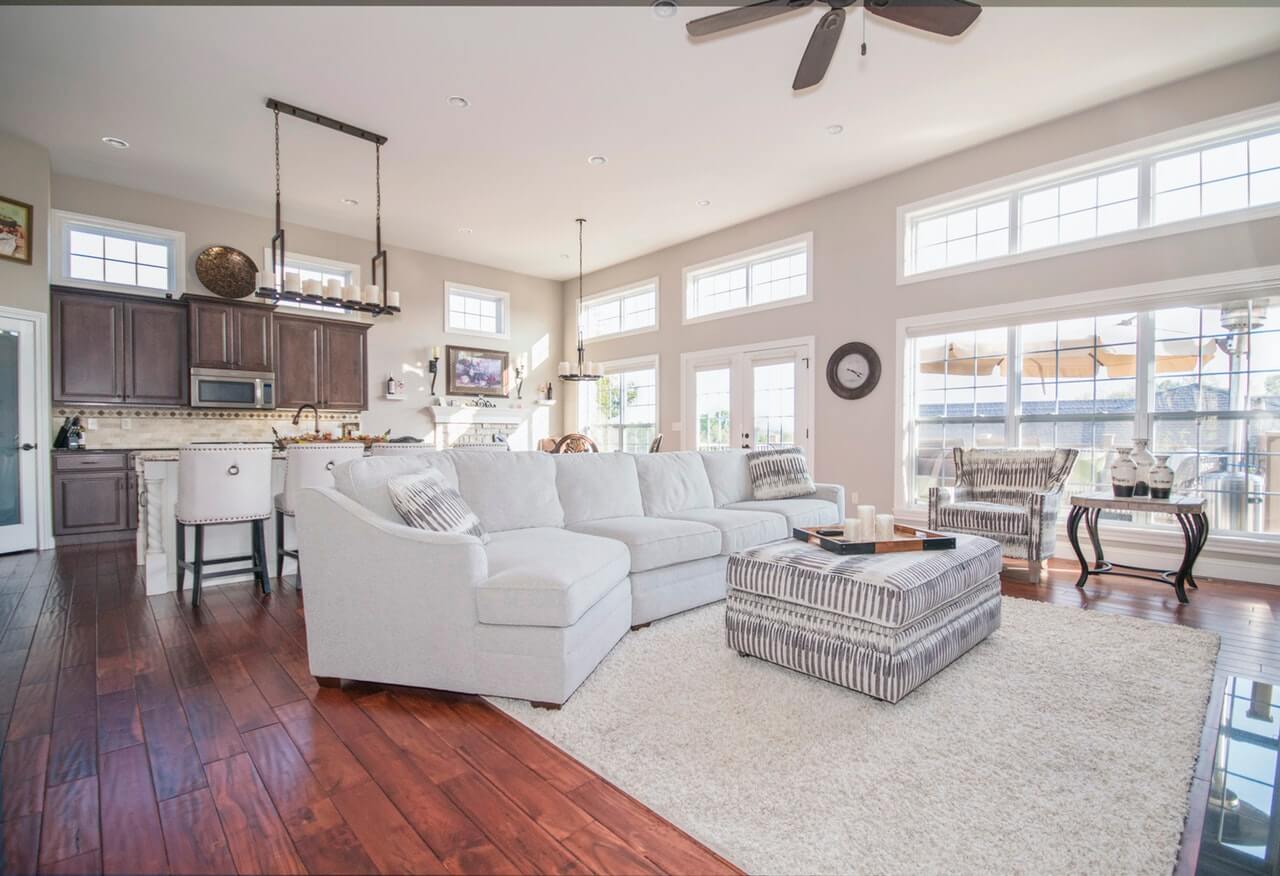 Regular Maintenance
If your brand new sofa has removable cushions, be sure to take these off once a week or so and give the sofa a quick vacuum to ensure any crumbs or debris is removed. Vacuuming the creases and down the back of the sofa will remove any surface dirt and, if your hoover has a soft brush attachment, then be sure to use this on the sofa to prevent any damage to your fabric.
Remember to ask your retailer about wash instructions carefully. Some sofas and their cushion covers are not designed to withstand high temperatures and so you won't be able to pop them in the washing machine in order to clean them. Plus, as sofas are inherently flame retardant in line with British and EU safety standards, washing covers in the washing machine can affect how flame retardant they are.
Stains
If and when any stains or spills occur, be sure to act quickly. Minimise any potential stains straight away by blotting and holding a clean towel, cloth or kitchen roll on the spill to soak up as much of it as possible. Don't forget though, gently pat the spill – don't rub it as this could rub the liquid in making the stain get worse.
Next, speak to your manufacturer or retailer about how to treat the remainder of the spill. We've created a post specifically on how to remove stains from your sofa, so be sure to give this a read if you're struggling with a spillage.
Remember, our friendly team are always on-hand to give free and impartial advice on any aspect of your sofa buying decision from shape, size, style, design and cost all the way through to our bespoke ordering service. Simply contact us on 01254 268590 or visit us in our Blackburn showroom today.