A Look at the Ultimate Sofa Trends for 2023
They say trends come and go, but sofas last forever. If you're thinking of a change in 2023 for your living room or even just want to scope out some new ideas, then you've come to the right place.
In recent years, we've seen a number of sofa styles increase in popularity; from Italian leather suites to flat pack sofas.
As we approach Christmas and the incoming new year, we take a look at the newest trends in interior design that we'll be seeing in 2023 and a look at what sofa styles we'll be seeing much more of in the new year.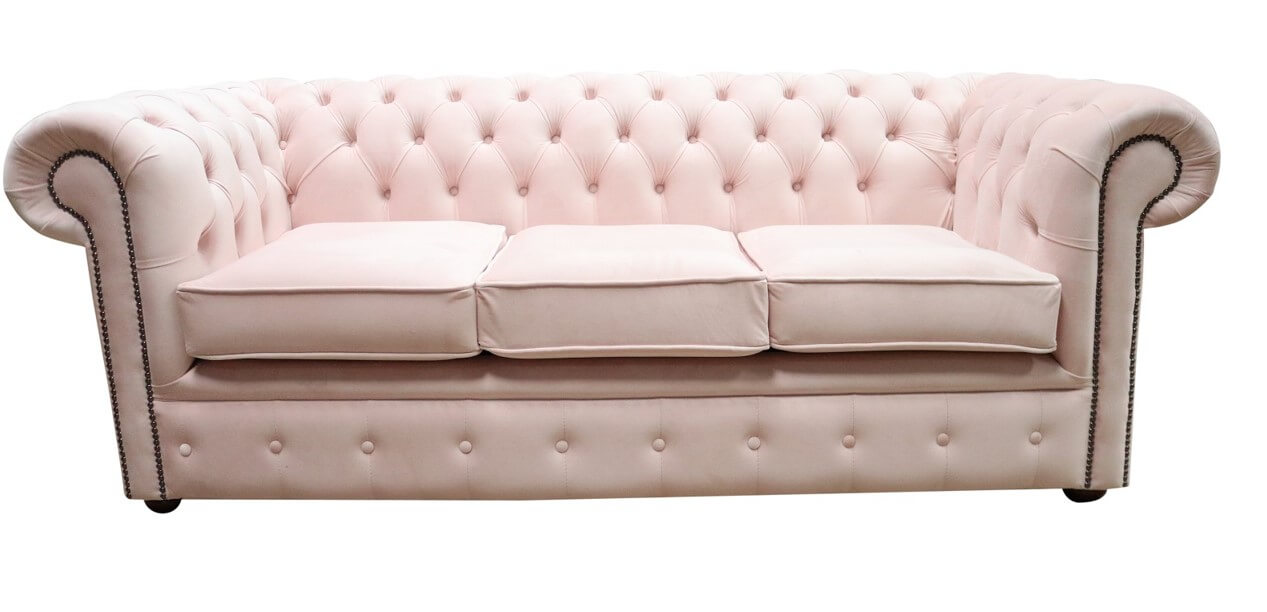 A true classic, Chesterfields are here and they're not going anywhere fast. When Chesterfields first came back into focus a few years ago, the main designs were elegant, classic and traditional however we've seen huge strides in bringing a modern twist to an old classic.
Now, you'll find a whole range of Chesterfields; from the traditional leather styles in varying shades such as Oxblood, Rouge and Tobacco through to modern fabrics, crushed velvets, and even patchwork styles.
Plus, choose a Chesterfield sofa bed or Queen Anne chair for those spaces where you just need that little bit of extra seating/­sleeping space.
We're expecting to see even more innovation in the Chesterfield range through 2023, from soft, and sculptured to bright and bold.
Take, for example, the Passion Powder Pink 3-Seater Chesterfield; a stunning fabric sofa, handmade by expert craftsmen in a cool, contemporary look.

Another big sofa trend to look out for in 2023 is that of the mixed material sofa. No longer are we seeing full leather or full fabric; expect to see a mix and match of materials, textures and colours to ensure your dream sofa is a real head-turner.
One such product is the Jepson Chesterfield. The Jepson range features a super stylish fabric and leather combination and is available in a wide range of leather finishes and fabric colourings. Create your own colour combination according to the feel of your home with the Jepson range and benefit from hand-buttoned seats, renaissance hand studding and beautiful raised mahogany feet.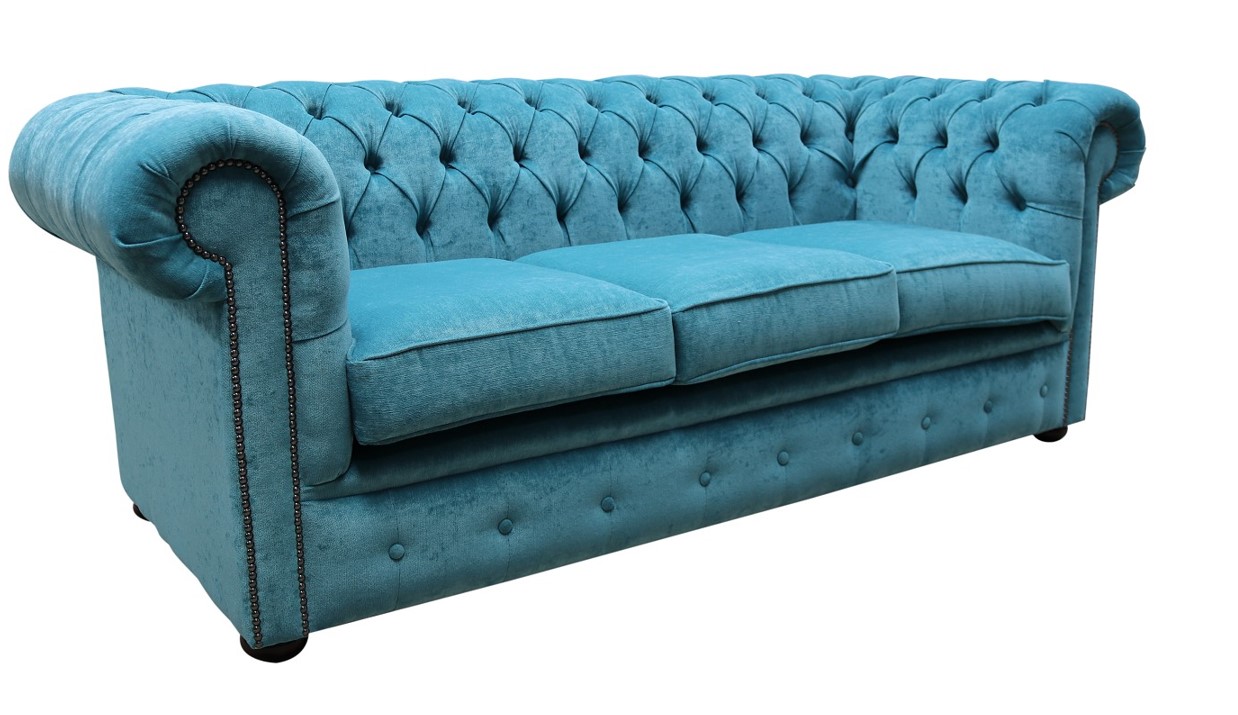 The key trends for 2022 focused on health, wellness, neutral shades and a LOT of pampas grass! The pandemic meant that our health and wellbeing was of huge importance to consumers coming out of numerous lockdowns and our interior décor styles reflected that.
Many homes now decorated to resemble a sanctuary, or a healing centre with various earthy, sustainable elements and gadgets for helping us to live a healthier lifestyle. In 2023 though, we'll be looking to really inject an element of fun into our homes and with that, we'll see lots of bright and bold colours and patterns be centre stage.
For some that may mean some bold, colourful artwork whilst for others it could be an extravagant, eccentric sofa designed to really turn heads for any guests and visitors.
The Chesterfield Cantare Easy Clean Fabric Chesterfield comes in an array of exciting shades, including this gorgeous Teal example. Perfect for sprucing up minimalistic homes, or neutral rooms, this is a perfect example of a sofa style that we're expecting to see everywhere in 2023 and beyond.
If you're looking to invest in a new sofa, be sure to get in touch with one of our friendly team. We offer impartial advice, free swatches, virtual showroom visits and more.