Tis The Season to Get Your Living Space Ready for Christmas
The festive season is well and truly upon us! Whilst we've all missed the traditional family get-togethers because of the COVID pandemic, this year is sure to see families and friends reunite once again as one of the first years' that mums, dads, grandmas and even distant cousins can all enjoy traditional Christmas turkey around one dinner table!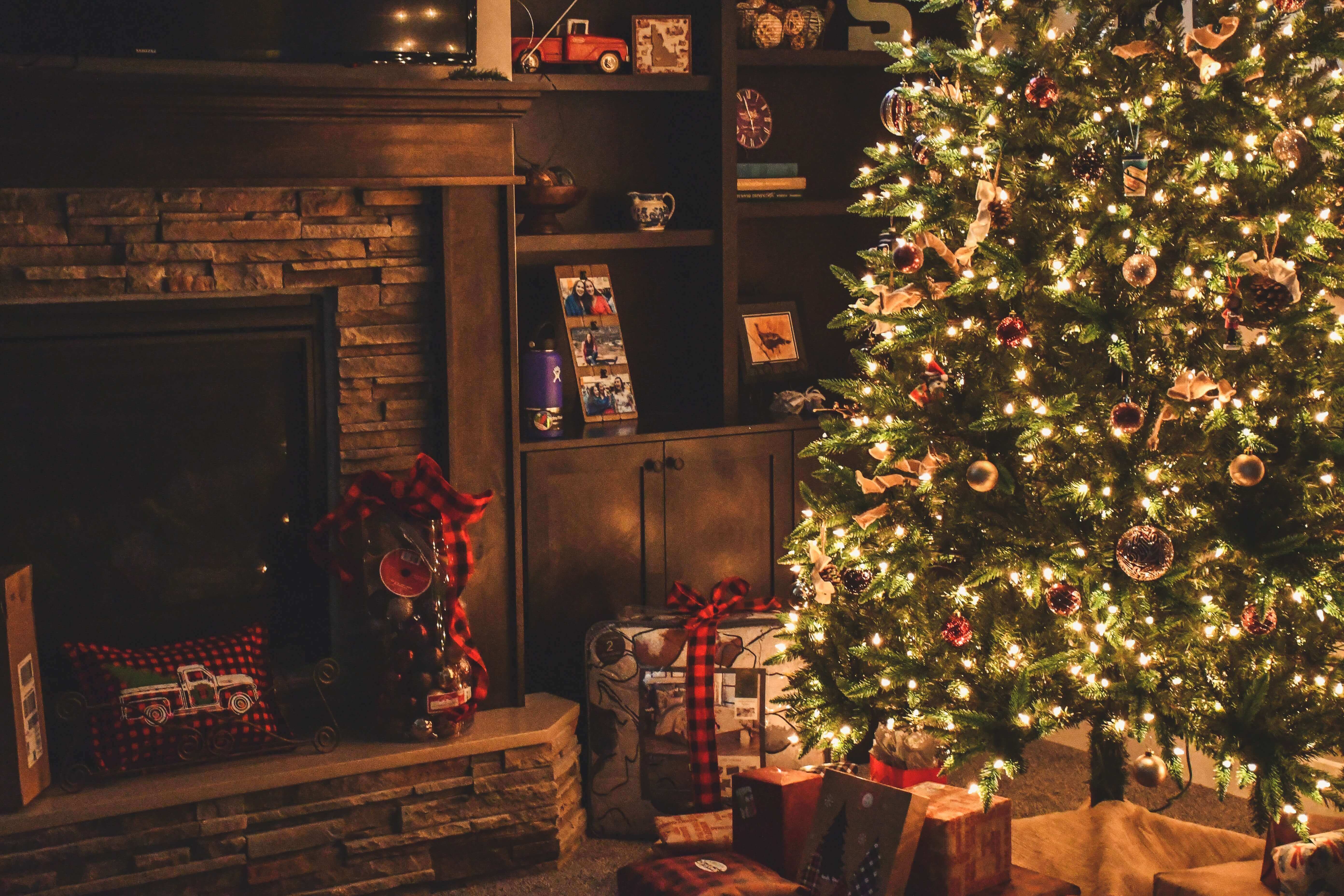 Whilst we all eagerly await the arrival of friends and family for the annual get-together, it's now time to start looking at how to ensure our home and living spaces are ready to welcome guests. Many families come together during Christmas and expect to be housed, entertained and fed. In this latest post, we share our top tips on how to prepare your home (and yourselves!) for the arrival of Christmas.
1. Declutter
It may seem early, but now is the perfect time to set aside some dedicated time for decluttering. Decluttering your home is key during this period as soon enough every space will be taken up by family members, presents and Christmas décor.
Focus on one room at a time, and really concentrate on the spaces that will be used most for example, the living room, the guest bedrooms and any other high-traffic spaces. It's all too easy to clutter to pile up, so be sure to invest in some storage boxes and clear out some storage space in cupboards, under-bed storage and attic spaces for storing all your non-essential items.
Remember, clear out anything you do not need – don't just keep it out of love or for sentimental value. Consider whether it adds anything to the room or assess its function.
2. Decorate!
Next, it's time to decorate! Dust off that Christmas tree, power up the fairy lights and tinker with the tinsel!
Whilst most people choose not to decorate each room in the house, if you're welcoming guests, feel free to go all out. Keep it as simple or as bold as you desire. Even small touches such as a Christmas candle, a festive table runner, some fairy lights and a few Christmas-inspired sofa cushions can make an impact.
3. Furniture Pieces
Preparing the home for a large family gathering can be daunting so now is the time to take stock of what key furniture pieces you need or already have. Questions to ask yourself:
Do you have enough seating space? If not, consider an armchair or two to complement your existing décor and ensure everyone can comfortably relax in their own space.
Do you have enough sleeping space? If not, consider swapping out your sofa for a sofa bed or even putting one in a guest bedroom. One that has an easy pull-out mechanism is key – to ensure as little fuss as possible when setting up your guests for the night.
Where will everyone eat? Do you have a large enough dining table, and can it be extended? Perhaps consider a smaller dining table to add to the space, or if space is tight, consider an ottoman, or coffee table to act as a dining table for the kids!
Do you have bedding, towels, cutlery and crockery for the whole family? It's always a good idea to consider purchasing new bedding and towels prior to your guests' arrival and investing in some extra crockery and cutlery – it can help to save on some washing up and you won't have mismatched items at the dinner table.
Finally! Are your appliances in good working order? There's nothing worse than a fridge packing up or an oven going bust on the big day – so be sure that you've given all your appliances a really thorough clean inside and out, and consider getting someone in to give your appliances a service or once-over.
Once you've done these simple tips, it's time to really start enjoying the Christmas period – and if you need any fast-delivery furniture pieces, DesignerSofas4U can help. We have a wide range of items ready to be collected or delivered in as little as a few days, so be sure to get in touch.