The Benefits of Reclining Chairs: Why They're an Essential Furniture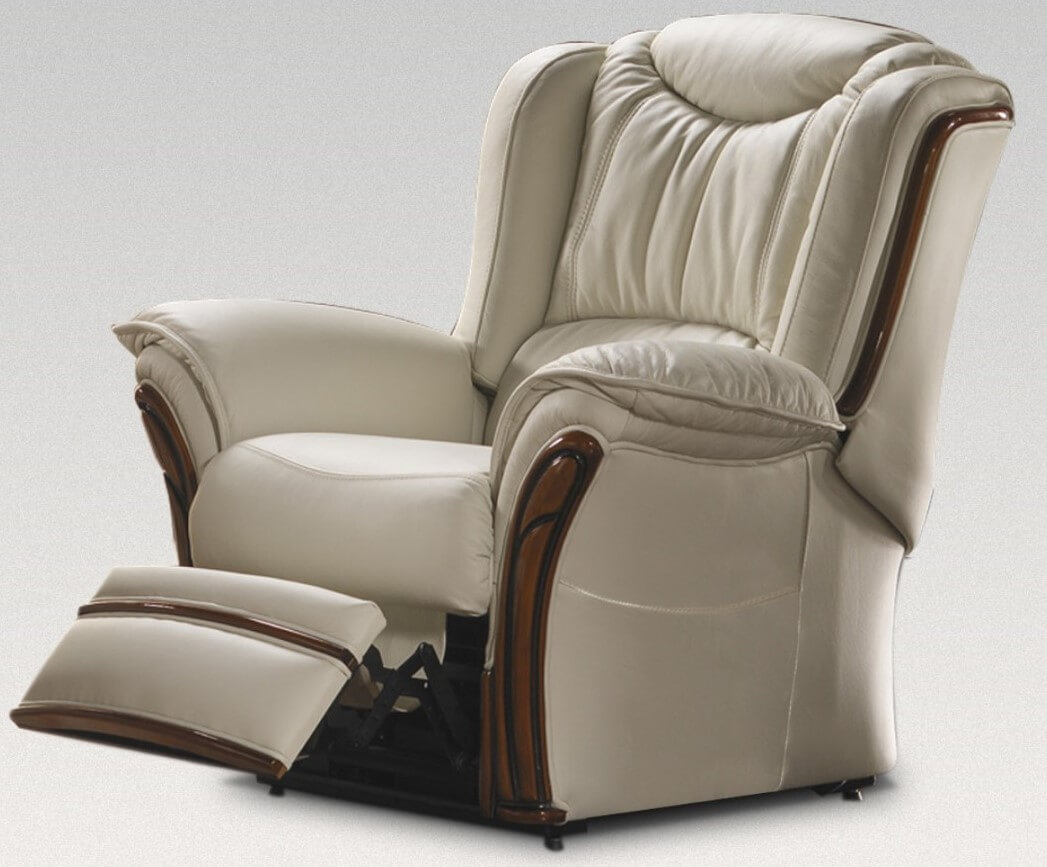 As we age, it becomes increasingly important to take care of our physical health. Many people struggle with conditions such as arthritis and back problems, which can greatly impact their quality of life.
However, there is one simple solution that can help alleviate pain and discomfort for many people: a reclining chair.
Reclining chairs offer a variety of benefits that can make a huge difference in the lives of older adults and those with certain health conditions, for example:
Reduced Pressure on Joints
Arthritis is a common condition that affects many older adults. The inflammation in the joints can cause pain and stiffness, making it difficult to move around comfortably. Sitting in a reclining chair can help reduce pressure on the joints and provide relief from arthritis pain.
Improved Circulation
Sitting in a chair for long periods of time can cause poor circulation, which can lead to swelling, pain, and discomfort. Reclining chairs can help improve circulation by allowing the user to elevate their feet and legs, which promotes blood flow throughout the body.
Better Posture
Back problems are another common issue for many people, and poor posture can exacerbate the problem. Reclining chairs are designed to provide support to the back and neck, which can help improve posture and reduce strain on the muscles.
Increased Comfort
For many older adults, finding a comfortable place to sit can be a challenge. Reclining chairs are designed with comfort in mind, with features such as padded seats, armrests, and headrests that can help reduce pressure points and provide a cosy place to relax.
Ease of Use
Finally, reclining chairs are easy to use and can be adjusted to fit the user's specific needs. This is especially important for older adults who may have difficulty getting in and out of traditional chairs. Reclining chairs can be adjusted to a comfortable position with just the touch of a button, making it easy for anyone to find a comfortable and supportive seating position.
Products We Recommend
Designer Sofas 4U has a wide range of reclining chairs, that are perfect for anyone with health or back conditions, arthritis, or even those simply looking for a chair they can kick back and relax on.
For example, the brand new Chesterfield Reclining Fireside Wing Back Chair has just arrived in stock and is already proving hugely popular. Handmade in Britain by expert craftsmen, it's finished with a high quality material and varying check patterns, in a material that is exclusive to Designer Sofas 4U.
It also includes the option to choose seat filling, and comes with a free bolster cushion. Plus, it features genuine brass legs, and adjustable electric footrest. Buy yours now for only £549 as this will likely sell out!
Alternatively, why not go for the Verona Electric Reclining Armchair Sofa in Italian Cream?
A quality 100% genuine Italian leather sofa by Designer Sofas 4U. Our Italian range features solid wooden feet which add superb character and retaining stylish design. This armchair is perfect for those looking for a classic and elegant look to their living space, but with its simple electric reclining function ensure it's comfy, each and every time you sit on it.
This stunning cream chair also features the latest technology fibre filled back and seat cushions, allowing the chair to retain its shape and comfort for years to come.
Reclining chairs can offer a range of benefits for older adults and those with certain health conditions. From reducing joint pain to improving circulation, these chairs can make a big difference in overall comfort and quality of life. If you or a loved one is struggling with arthritis, back problems, or other health issues, consider investing in a reclining chair to experience the benefits first-hand.