How to buy Sofas for Older People?
Have you ever sat down onto a soft sofa only to find later that you are having a hard time getting up? This happens frequently to elderly people and people who aren't as mobile and they can sometimes struggle to lift their bodies out of these sofas.
Before you read this detailed guide, Click below pictures for our most recommended rise & recline sofa/chairs for old people with back problems.
A comfortable and soft sofa doesn't mean that a person has to sink into it but it should ensure comfortable seating along with ease of movement as well. There are many sofas for older people available on the market but just what should you be looking for when choosing a sofa for an elderly person or those with mobility issues?
Firmness of the Sofa or Chair
Sofas for elderly people need to be firm so the senior citizen does not sink into them. If certain joints are stiff or cramped, soft sofas encourage people to sink into them when sitting. We've discussed in a previous post, how soft sofas are being blamed for the rise in people with back problems as the sinking feeling of a soft sofa means it's difficult to get out of and can encourage bad posture, neck and shoulder strain and the same applies for older people, too.
Technique
Even the technique of sitting down may need to be adjusted for those less mobile. Physi­ot­he­rapists and occupational therapists should be able to talk you through the perfect way to get in and out of a chair if you're having problems getting up and down. Simply by placing arms firmly on the armrests, moving towards the edge of the seat and lifting slowly and gently out of a chair by gently pushing up with the arms can make things a little easier.
If you're using a walking aid, then do not pull up to the walking aid as it may shift, move or be unsteady on the floor and you may fall. Only reach for your walking aid when you are in a stable and upright position.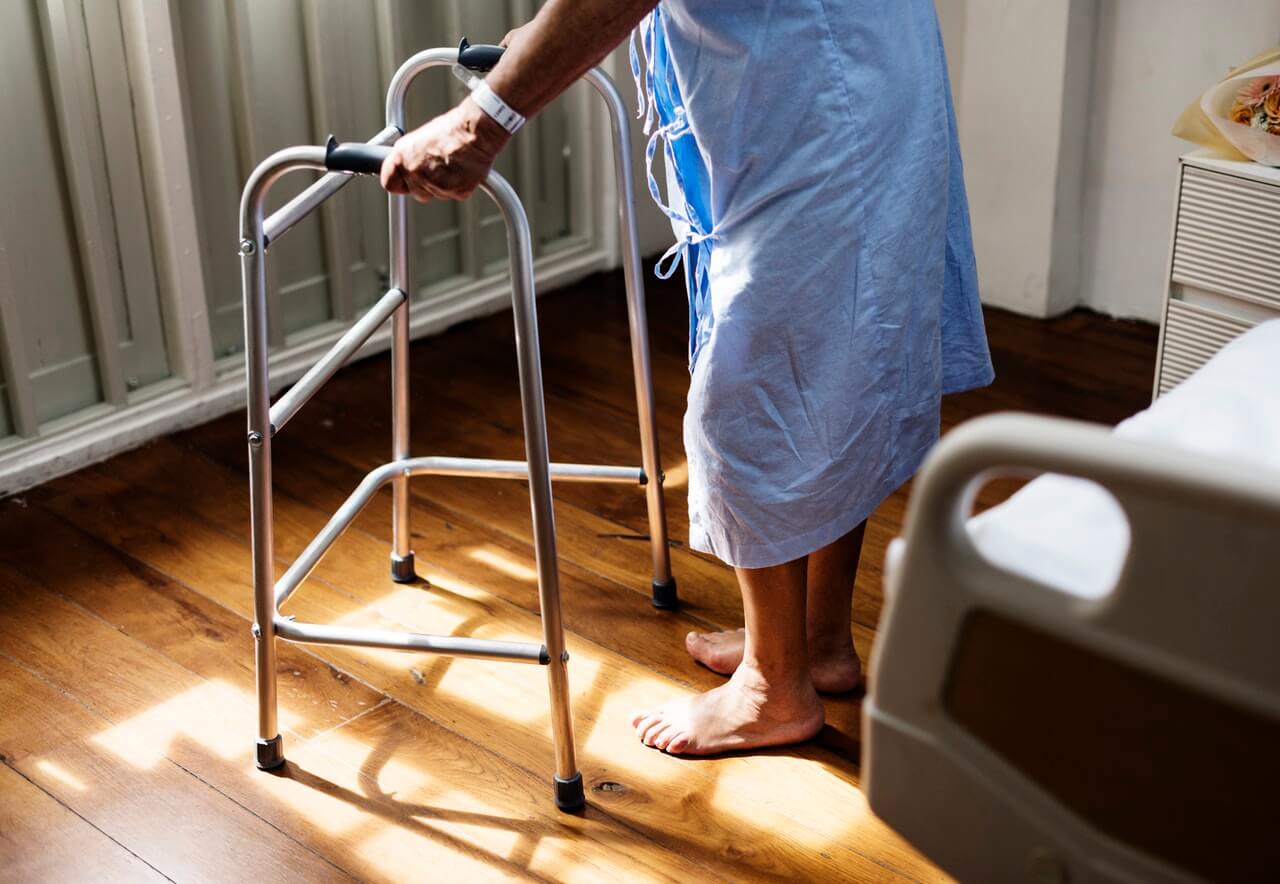 Seat Height
Higher seating on both sofas and armchairs make for ideal seat heights for older people as they're much easier to get in and out of due to the positioning. A lower seat, as typical in Chesterfield sofas, can put excessive strain on the knees, ankles and lower back and is not advisable for someone with mobility issues.
Armrests
The armrests should be high enough to allow your arms to rest without moving your shoulders. Your shoulders should not be raised when using the armrest and they shouldn't be dropped either so be sure to test the armchairs and sofas arm rests at any store before committing to purchase. Why not pop in and test some of our chairs and sofas in our Blackburn showroom?
Recliner Chairs and Sofas
Recliners are ideal for elderly people and those less mobile as they allow you to sit down before changing the position of the seat to a more comfortable position. With a full back and headrest, the rising leg rest of a recliner is usually operated via a level on the side or an electronic button that can be pressed. Some recliners can even go into a fully horizontal position, however this is not recommended for older people.
The benefits of a recliner ensure that a person has some relief from their joints and pressure points as well giving them a chance to relax in a comfortable position avoiding any neck, shoulder or back strains too. Why not take a look at our comprehensive range of recliner sofas and chairs?
Don't forget we're here to help so if there is any advice you need regarding furniture for elderly or older people and people who aren't very mobile, then be sure to give us a call on 01254 268590 or pop in to see us.