Can I Get a New Sofa in Time for Christmas?
It's that time of year when we're thinking of decorating the home with some festive-filled accents; from Christmas trees, to tinsel and everything in between.
But, for some of us, it's also a time when we look at our living spaces in preparation for the big family get-together and question whether it's dated and dull.
Factor in a big family and a small couch and no doubt you'll be wondering whether it's too late to get a new sofa in time for Christmas. DesignerSofas4U are here to help!
We're proud to offer an unrivalled service that few competitors can match and we can guarantee your dream sofa to be with you in as little as a few days – ideal if you need a sofa for the festive period.
Our warehouse, showroom and workshop are all based right here in Blackburn, Lancashire meaning we can create and manufacture all of our sofas on-site. We don't ship the sofas in from abroad, which means you don't get long delays in waiting for your dream sofa to be built and transported to our showroom.
When you shop with Desig­ner­Sofas4U, we can create a sofa to your exact specifications; from the fabric, colour, size down to the smallest of details. Our master tradespeople include cutters, sewers and upholsterers – all of whom have decades of experience and all of our sofas are made by hand to ensure no detail is overlooked. Once a sofa has been crafted, we undergo strict quality control inspections to ensure each and every aspect is made to the highest standard, and will last for years to come.
As well as this, we have a number of sofas which are ready to collect and take away in as little as a few days! Our Fast Delivery Sofa range includes a wide variety of furniture from classic Chesterfields, to modern Italian leather styles to armchairs and suites. Looking for a new sofa in time for Christmas? Here are a few of our favourites ready to be delivered in no time at all!
Chesterfield 3-Seater Sofa Bed in Antique Green Leather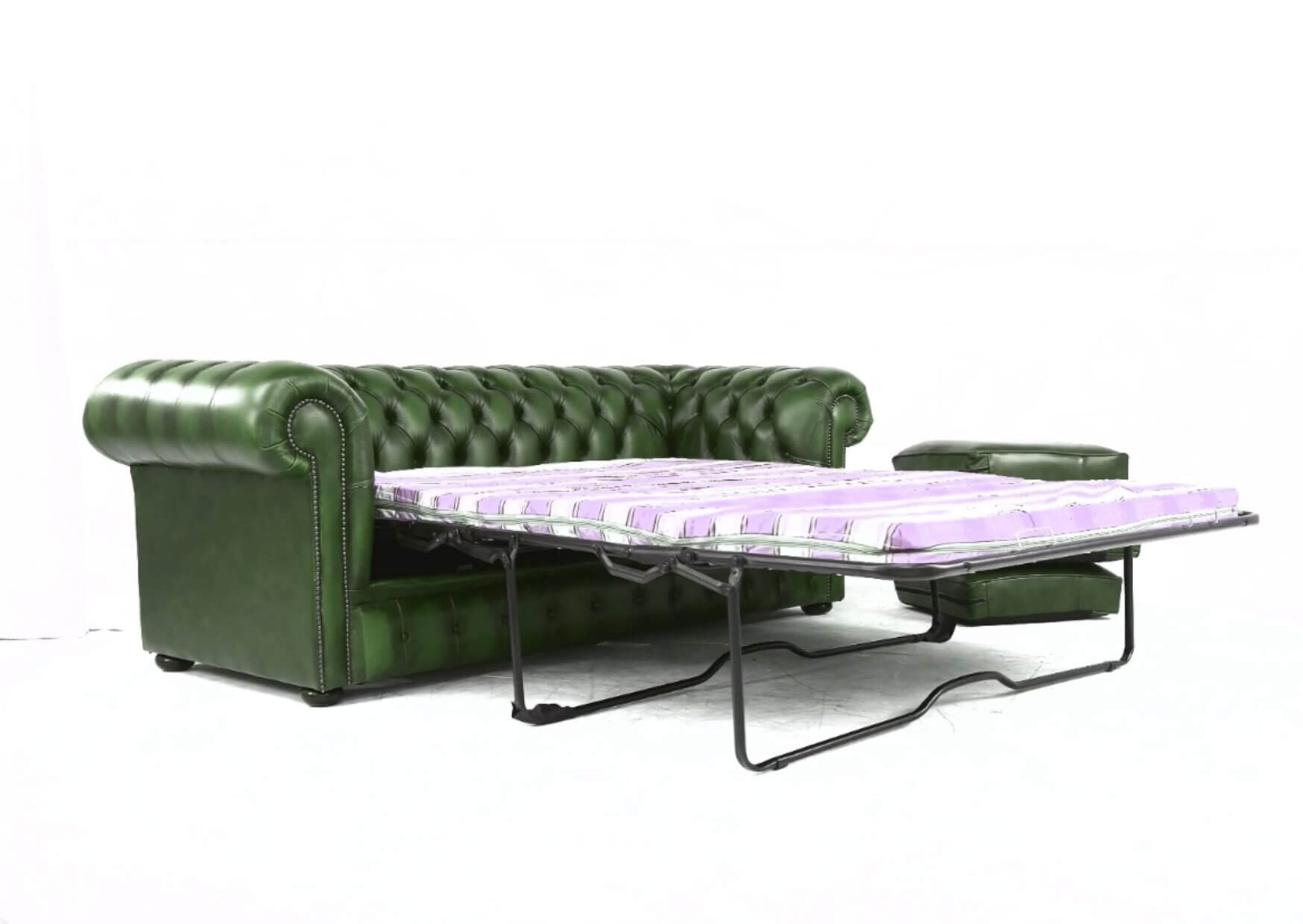 Is there a shade more festive than green?! This stunning 3-seater Chesterfield is large enough to sit the whole family, but also doubles up as a sofa bed meaning there's plenty of space for the family to stay. Featuring a durable spring-based sofa bed frame and heavy duty, pull-up, roll-out mechanism, it's super easy to set up and put away.
The best bit? It's available to collect in 5 days! Alternatively, we offer a two-man delivery service who will deliver to the room of your choice and remove all protective packaging. Please note, using our delivery service is subject to availability and may take longer.
Kelly Grey Fabric Recliner Suite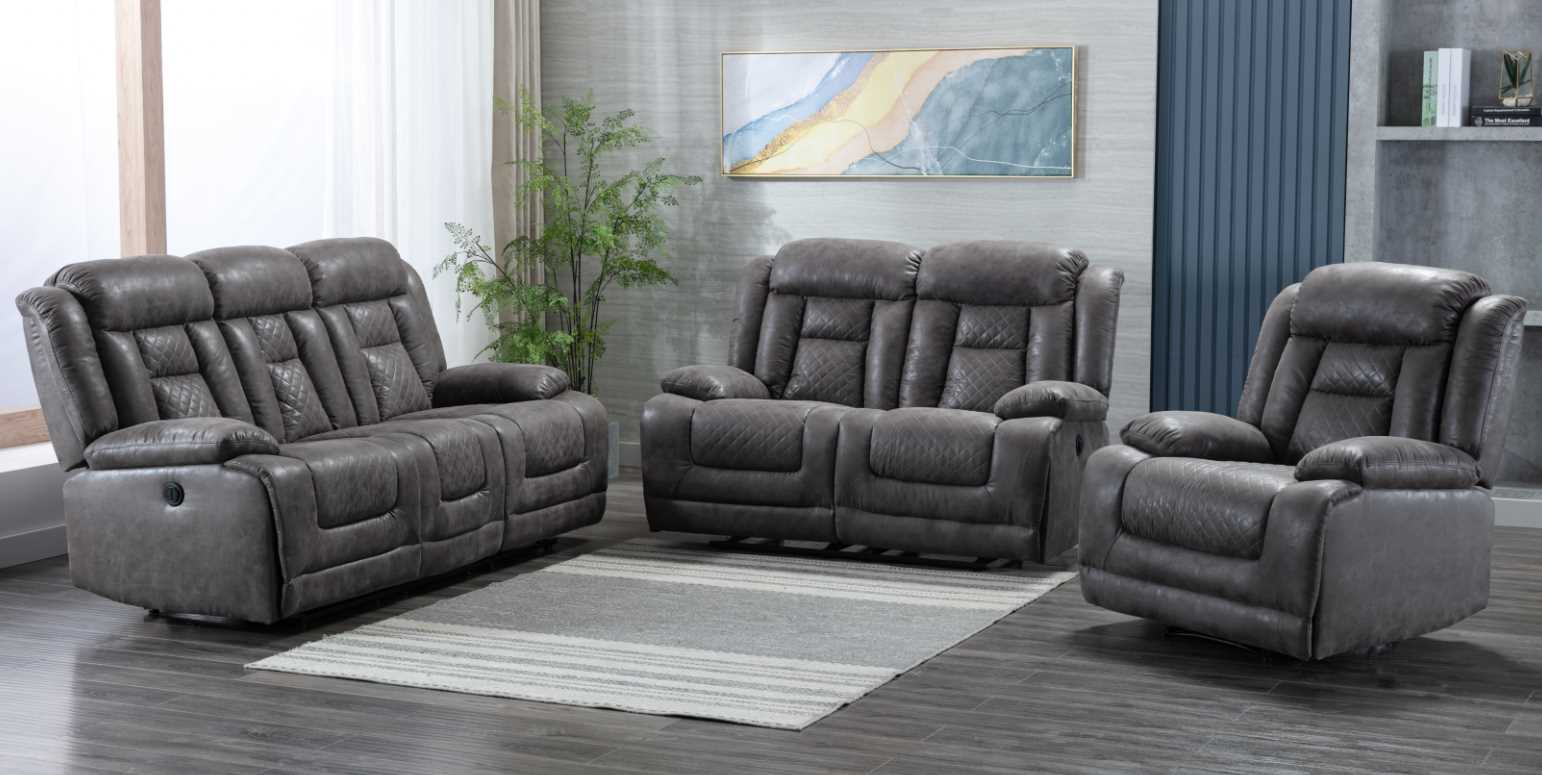 Expecting the whole family over this Christmas? Then, you'll need enough seating space to ensure all bums are on seats. This Kelly Grey Fabric Recliner Suite features a three-seater, two-seater and reclining armchair to ensure there's more than enough space! Plus, with the electric recliner function across the sofas and chair, there's even space for Granny to fall asleep in!
Delivery is available within 14 days so there'll be plenty of time to set up and get prepped in time for Santa's visit, too.
Modern Ritmos 2-Seater Black and White Designer Sofa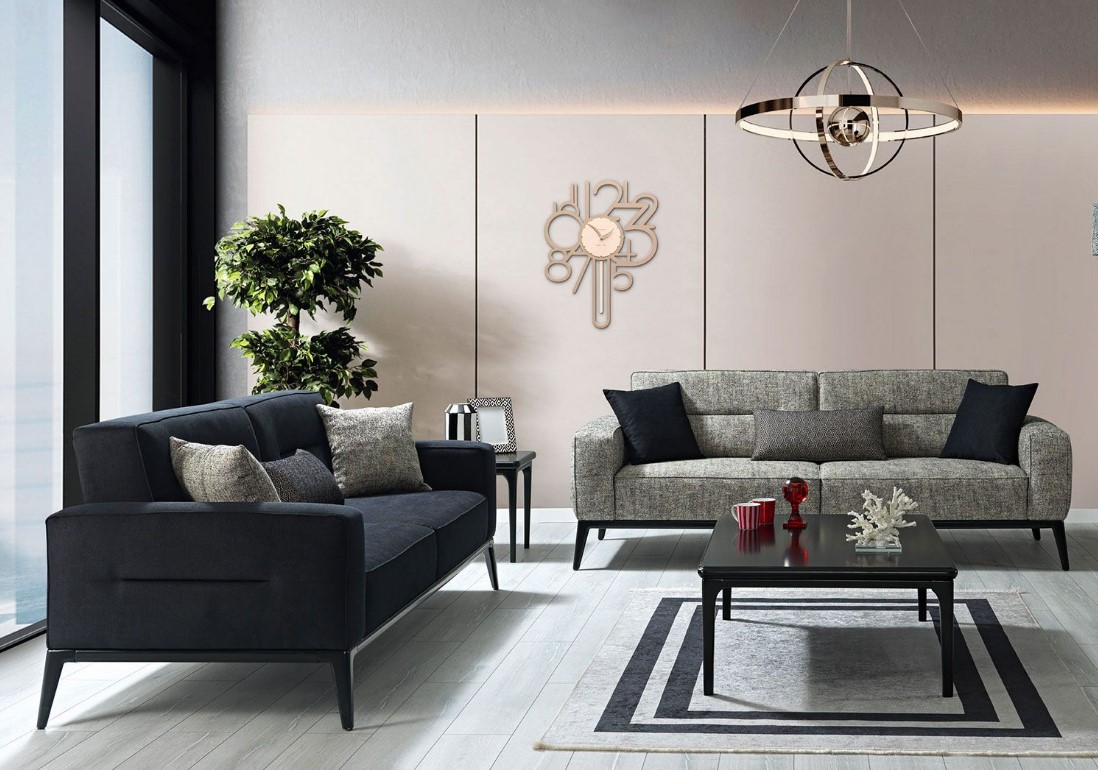 For those will smaller spaces, but who still want to make an impact, the Ritmos two-seater is a great option. Whether you're looking for one or two sofas to complete the space, the modern and contemporary sofa style is finished in a soft, luxurious fabric and is sure to add style to any room.
A stand-out sofa sure to even impress Mum and Dad, the sofa also includes accent cushions to really complete the look. Delivery is available within 14 days and it's a bargain at only £489.30 so be sure to order yours today, before they're gone!
Remember, our friendly team is on-hand to help answer any questions or queries about fast delivery sofas, and to help get your dream sofa delivered in time for Christmas so contact us today to enquire about any aspect of our fast delivery service.